Dr. Pamela Kulback offers the latest in nonsurgical breast rejuvenation.
Do You Show Any of These 5 Signs of the Aging Breast?
1. Skin color becomes more gray because of less blood flow.
2. Shape of the breast becomes collapsed and droopy.
3. Sensation decreased after breast feeding, or implants, other surgery, or aging.
4. Inverted nipples.
5. Crinkling, crepe-paper skin around the cleavage area and loss of cleavage, skin irregularities or asymmetry around your breast implant?
Do you want to regain cleavage and lift sagging breast?Ready to look better in your nice dresses and bathing suit?
We have a non-surgical solution for your problem.
Vampire Breast Lift To Address Sagging 
Achieve firmer fuller less saggy breast.
Vampire Breast Lift utilizes the power of your own blood to stimulate tissue remodeling and collagen production!
Platelet Rich Plasma is extracted from your blood and injected into the breast tissue!
Dr. Kulback recommends injection placement depending on patients needs and goals. Give our Trussville, Alabama office a call today at 205-255-1232.
Address Signs Of Aging Breast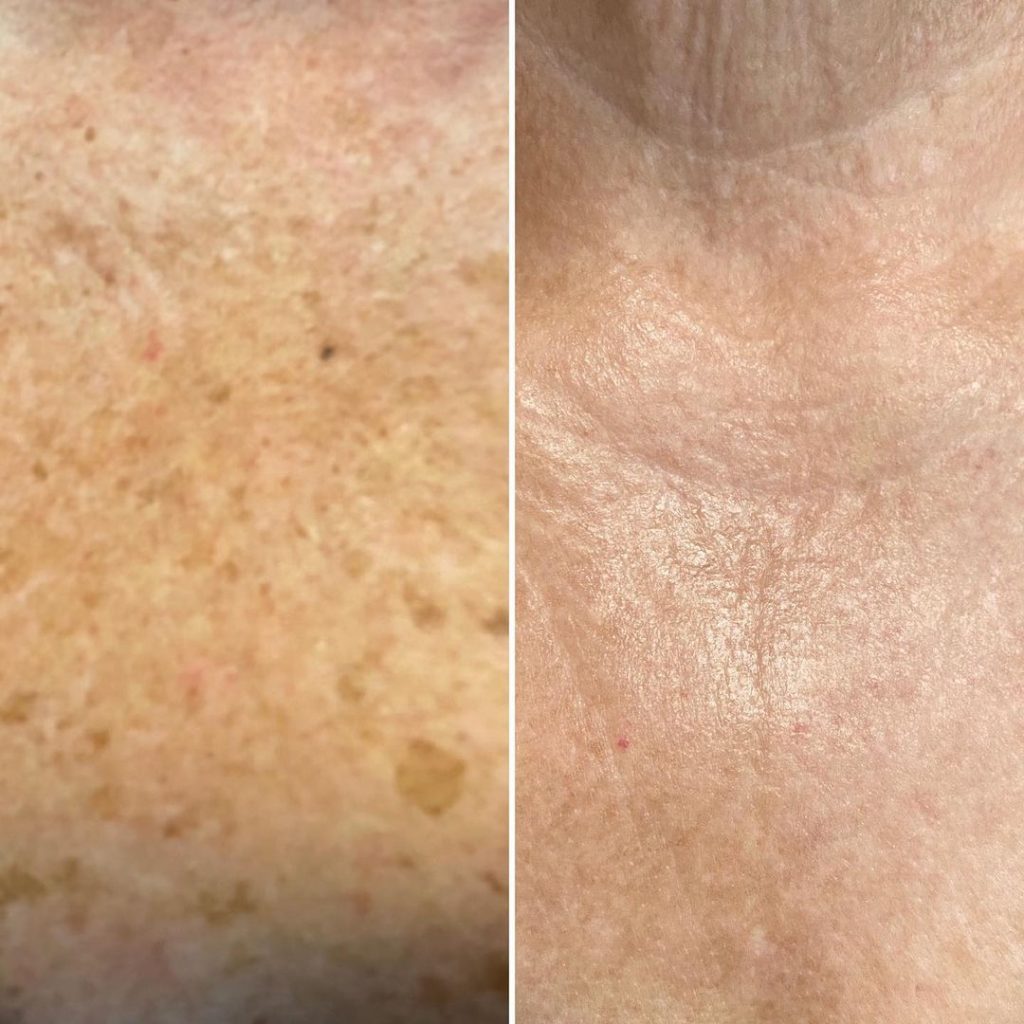 Treat dark spots, sun damage, freckles, and other signs of aging on the breast and face!  IPL therapy uses powerful intense pulsed light to treat the skin. Notice significant improvement in the complexion, clarity, and texture after just one use!
If you are interested in any of these treatments or are you wondering how address sagging breast – please give us a call 205-255-1232.  Learn more about our services and keep up with our latest offers by following us on Facebook.