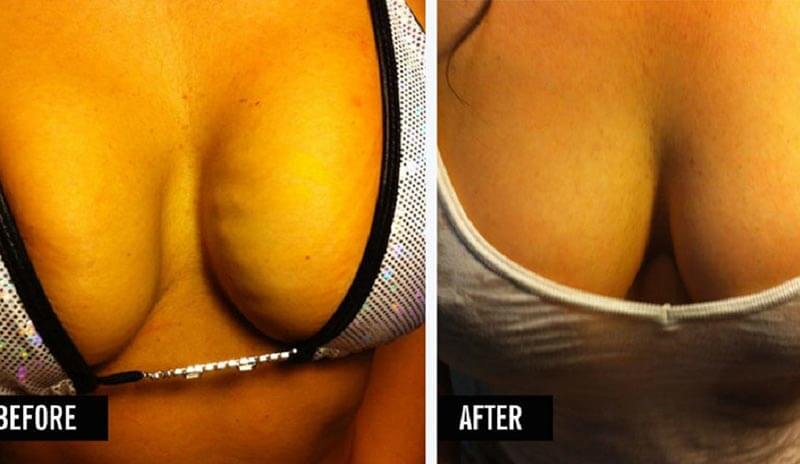 Using Your Own Blood To Lift & Tone. Does it Work?
According to the inventor of this procedure, Dr. Charles Runels and his many celebrity patients it does. Dr. Pamela Kulback is one of Birmingham's authorized Vampire Procedure Providers and endorsed to perform the Vampire Breast Lift.
3 Steps for the Vampire Breast Lift®
Evaluate Shape and where the shape can be enhanced to create a younger, more attractive appearance.
Preparation of the growth factors for injection
Injecting the Magic into Your Breast
Platelet Rich Plasma Therapy for Breast Enhancement is a natural way to achieve firmer fuller less saggy breast. So, what exactly is PRP or Platelet Rich Plasma? Platelet Rich Plasma is the part of our blood that contains important growth factors that are responsible for tissue remodeling, collagen production, and ultimately contain the healing power within our bodies. The Vampire Breast Lift requires for Dr. Pamela Kulback to draw a small amount of blood from the patient. She then separates the Platelet Rich Plasma from the rest of the blood by spinning it in a system called a centrifuge. The Platelet Rich Plasma which contains a minimum of 8 identifiable growth factors is then reintroduced via injections into the numbed area of the breast tissue. The areas injected include the cleavage and surrounding breast tissue. The exact placement of injections depends on the patient's needs and Dr. Kulback's recommendation for best results. the procedure is virtually pain-free and takes less than an hour (not including the blood draw). There is no downtime and the patient will see gradual subtle results without the side-effects of traditional surgery. If you are interested in learning more about the Vampire Breast Lift and a more natural-looking result, contact us for your complimentary consultation with
Dr. Pamela Kulback.
Appointment Request
Request your complimentary Consultation