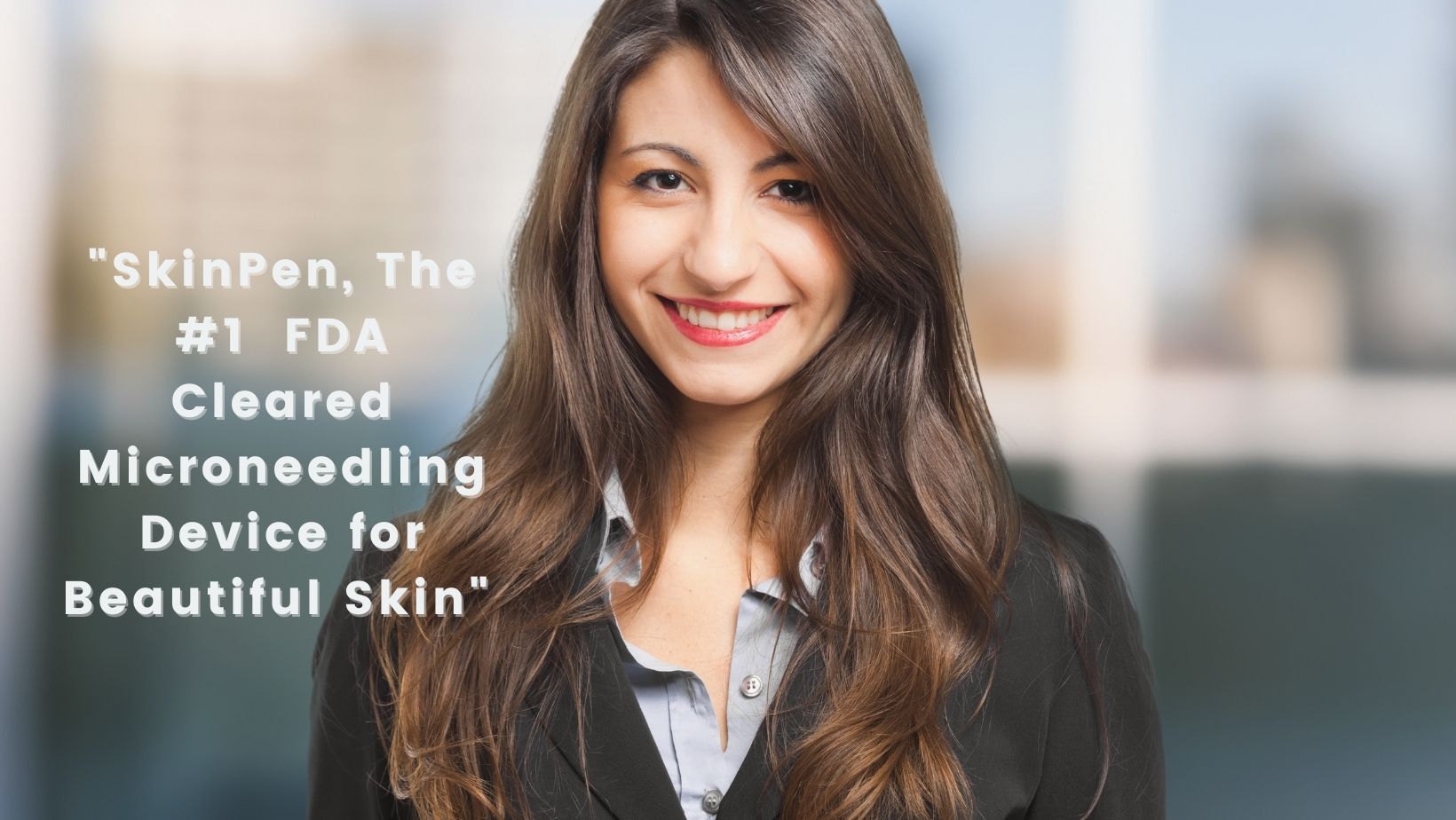 SkinPen Microneedling 
As we age, we make less new collagen which results in volume loss, wrinkling, and sagging of the skin. The aging process begins in our late twenties, which means it is important to begin taking care of the skin at that time or even sooner. We recommend to incorporate a professional home skin care regimen as well as regular facials, HydraFacials, and Virtue RF Microneedling. "SkinPen Microneedling" causes tiny micro-holes in the skin that stimulate collagen and elastin fiber.  This fresh new collagen and elastin are responsible for plumping and lifting the skin. SkinPen Microneedling help to reduce fine lines & wrinkles, and most patients immediately  notice improved skin tone, texture, and reduction in pore size. Pair SkinPen Microneedling with Dermaplaning for smooth healthy, glowing skin. 
Benefits of SkinPen Microneedling Treatments include:  
Improvement in wrinkles and fine lines 
Treats breakouts and acne 
Minimizes pore size
Induces skin tightening
Treats brown spots and uneven skin tone (hyperpigmentation)
Improves acne scars, and scars caused by trauma (i.e. surgical, burns, etc)
Improves stretch marks 
Treats hair thinning
Can be combined with PRP for even better results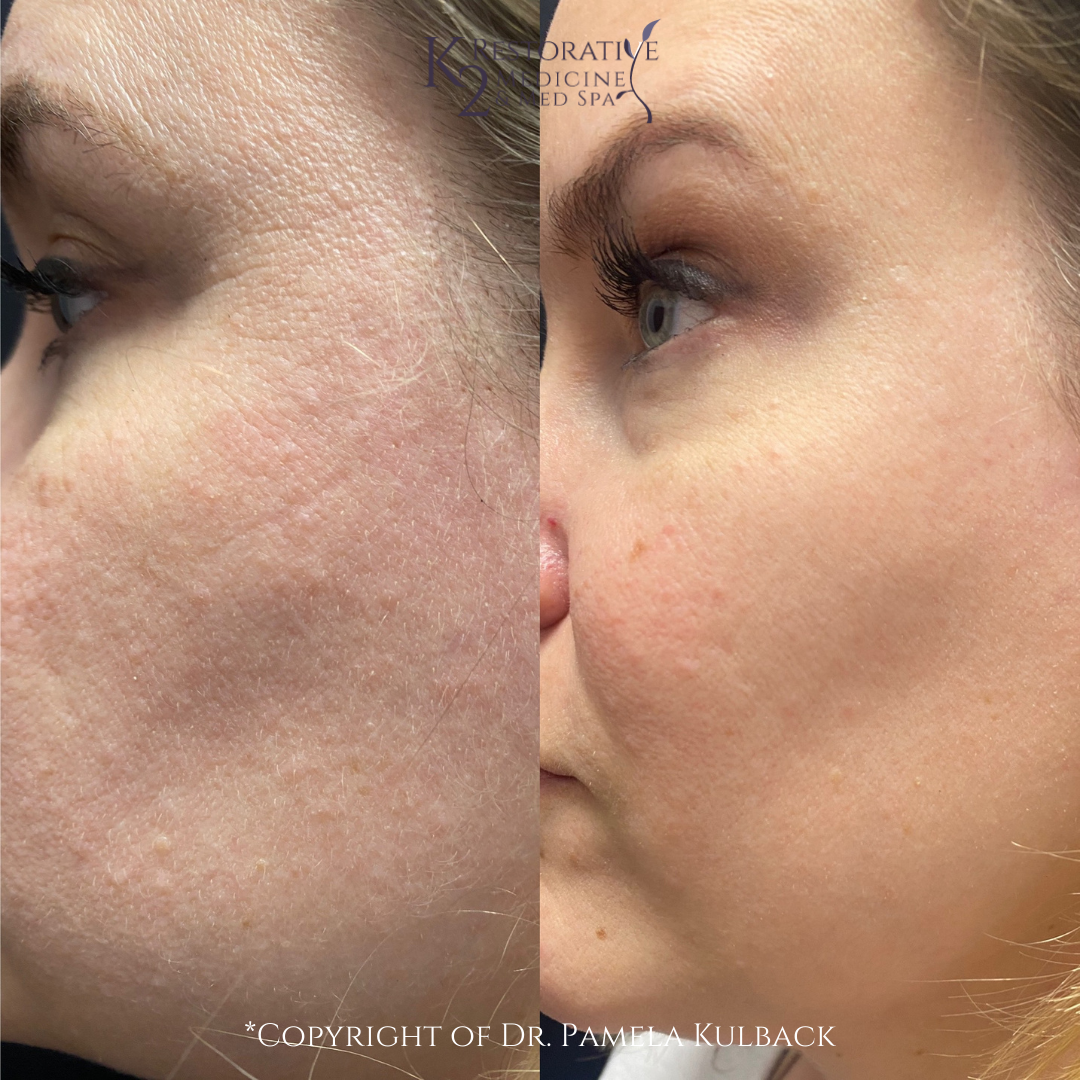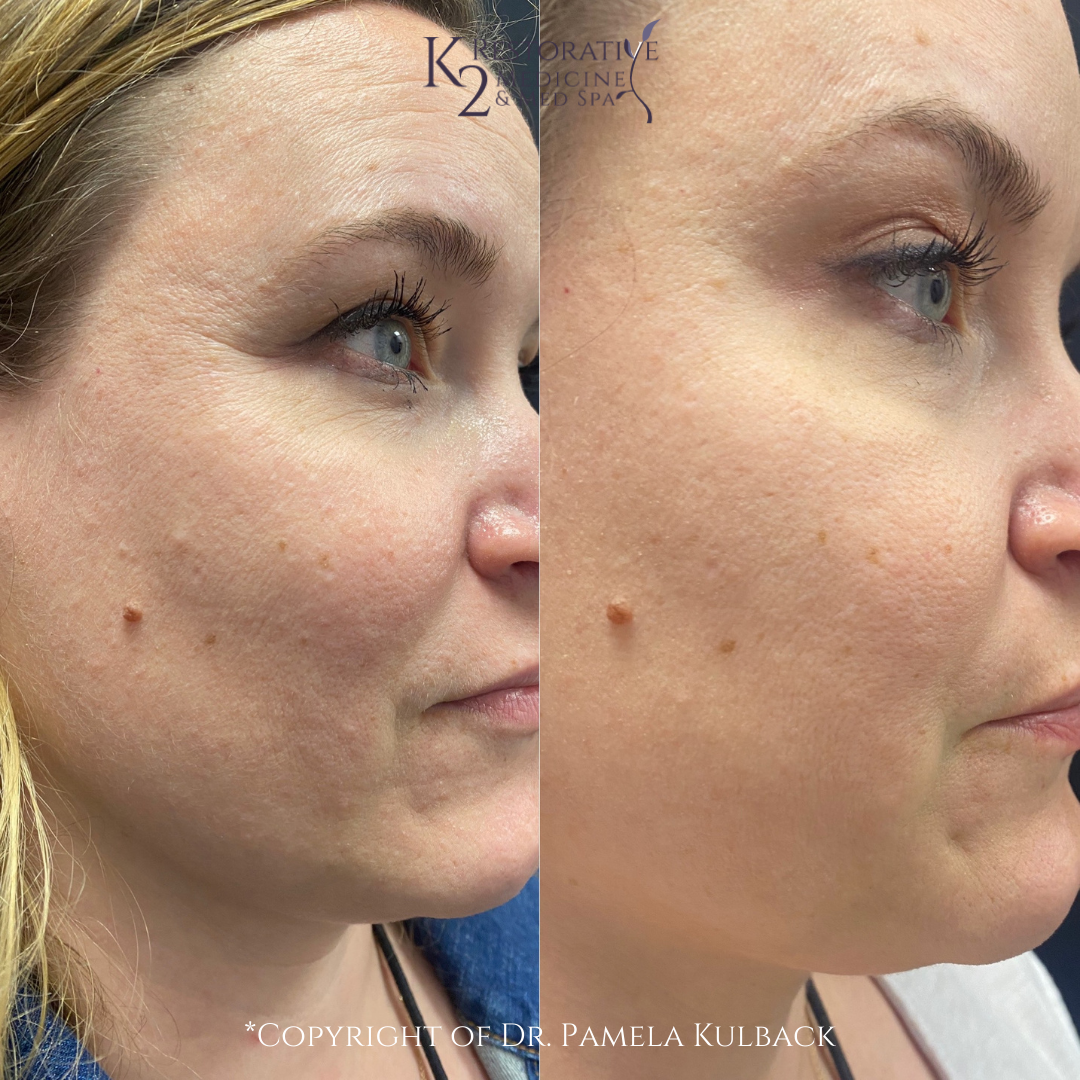 Why choose SkinPen? 
SkinPen Microneedling is the 1st FDA approved Microneedling device designed to reduce scars effectively and visibly changes the skin's texture in as little as 3-4 treatments. This superior system for medical microneedling allows Dr. Pamela Kulback and staff to address various skin concerns without the hassle of extensive downtime or pain. Dr. Kulback recommends adding Platelet Rich Plasma (PRP) and medical grade growth serums for improved healing and to optimize final results. PRP uses the patient's own blood platelets and has no known side-effects. 
What to expect! 
There will be a visible improvement in the moisture and texture of the skin almost immediately after treatment. 1-2 days of redness and slight swelling is completely normal. Some patients experience mild peeling for up to a week after the SkinPen Microneedling Treatment. Improvements in overall skin quality, texture, and tone will continue over 3-9 months as new collagen is produced. Remember to wear SPF50 or higher daily even on cloudy days as the skin is more vulnerable during the healing phase. Dr. Pamela Kulback recommends at least 3-6 treatments spaced 4-6 weeks apart for best results.  The exact number of treatments needed will depend on specific skin concerns and overall skin goals.
Appointment Request
Request your complimentary Consultation