IPL Therapy – Dark Spots/Capillaries
IPL Therapy – Dark Spots/Capillaries
Our Beautiful Patient Before and after only 2 IPL
Photo Facials
What is (IPL)
Lumecca is the most powerful intense pulsed light (IPL) to treat pigmented and vascular lesions. After just one use, patients notice a significant improvement in the complexion and clarity of the skin. It is excellent for superficial skin color correction and treatment of small broken blood vessels.
What Are The Benefits?
In just 2-3 treatments lumecca improves the appearance of:
Age spots
Vascular lesions like spider veins
Sun damage with hyper and hypopigmentation
Rosacea (Red skin)
Freckles
What Areas Can Be Treated?
Lumecca can be used on all areas of the body, most commonly on the face, neck, chest, legs, hands, and arms
Why Use The Lumecca IPL?
This machine has the highest peak power and large spot size to make the procedure faster. It has a strong sapphire cooling device to make the treatment more comfortable. It has the latest technology with a versatile light wavelength and 2 different probes to customize the procedure to your skin type for better results.
How Do I Prepare For The Procedure?
Avoid direct, excessive sun exposure or tanning one month prior to treatment.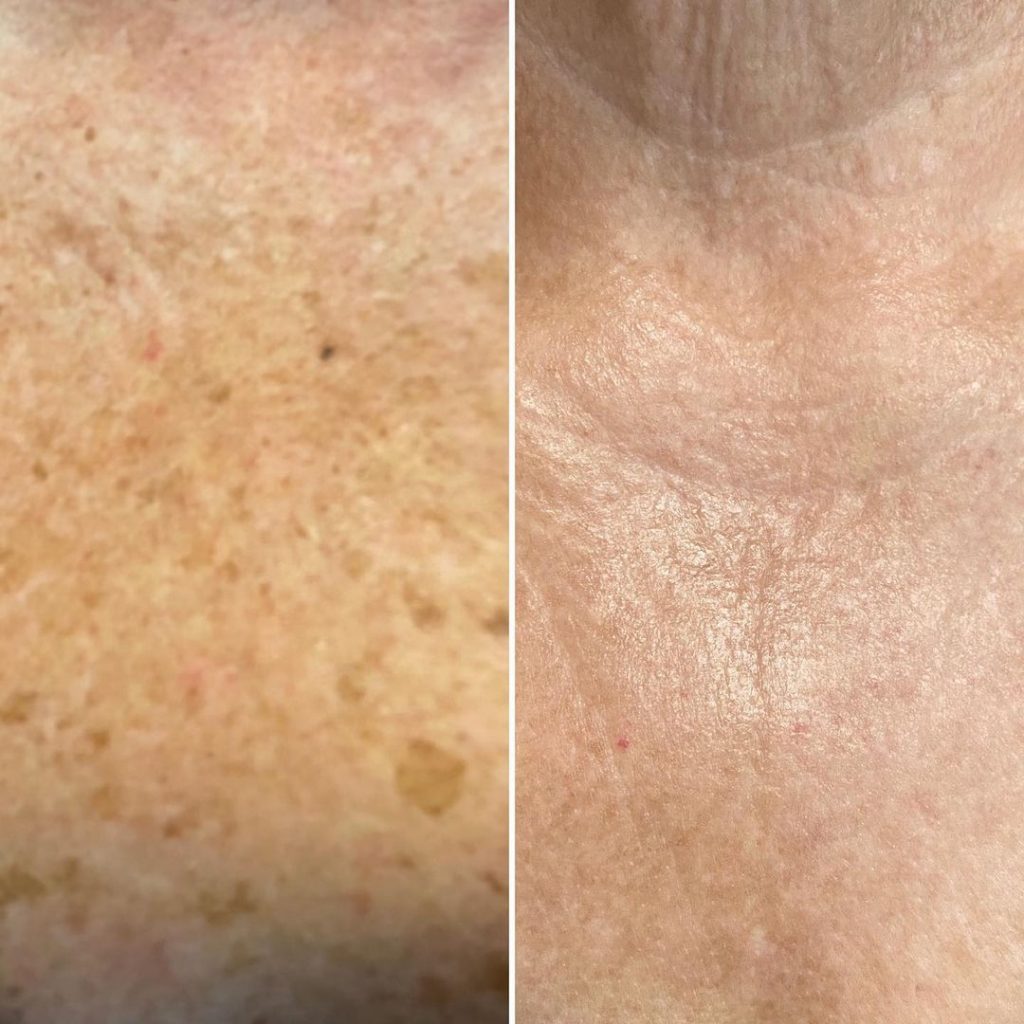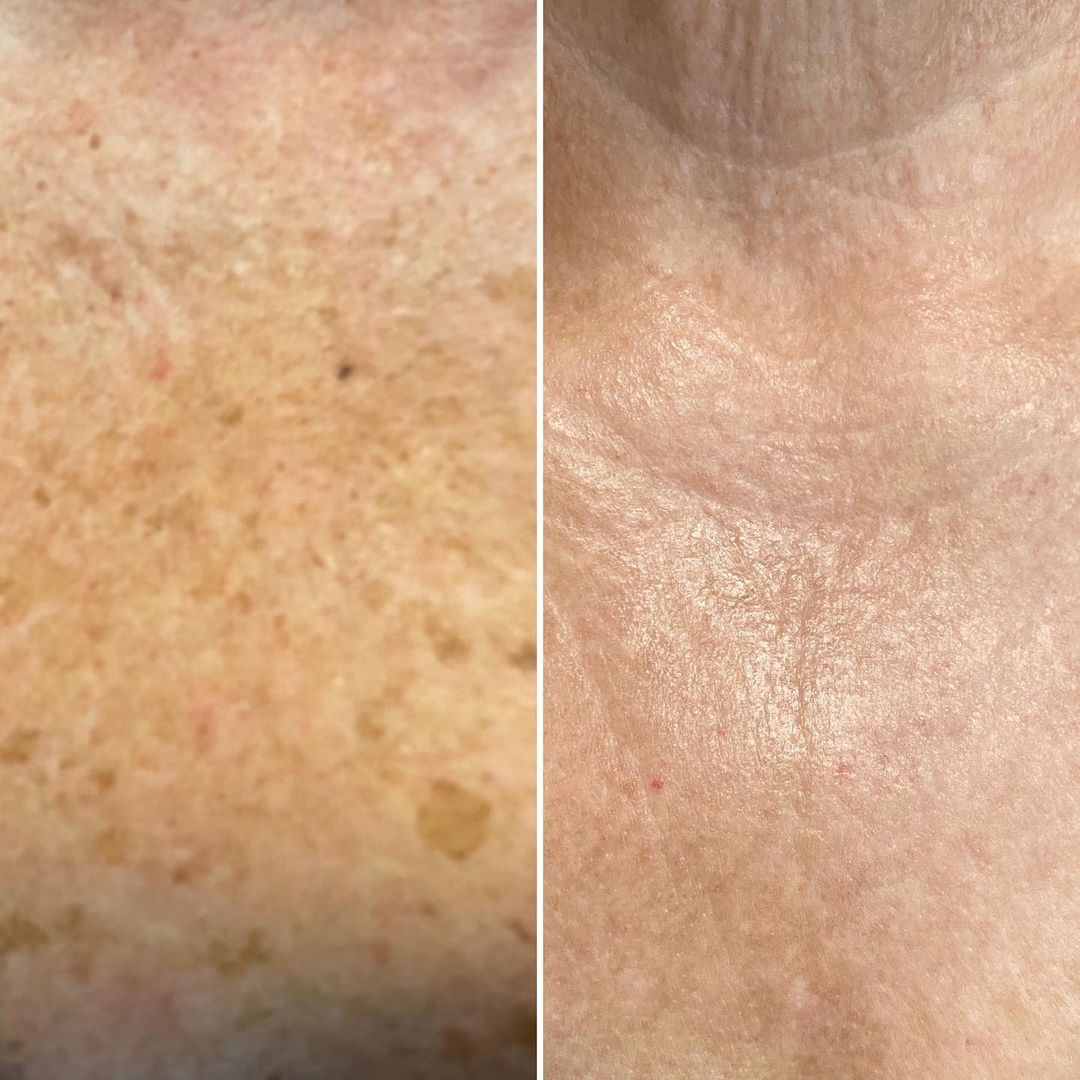 What Should I Expect During & After Lumecca Treatment?
Lumecca feels like a light elastic sensation. Redness and a slight warming of the skin are normal after treatment and generally subsides within an hour. Over the next 24-48 hours you may see a darkening of pigmented spots which will flake off after 2-3 treatments and even out your skin tone to give you more a beautiful complexion!
After treating vascular lesions, you may see the vein blanch and disappear or a color change in the vessel which disappears in a few days.
How Many Sessions Are Required?
An improved skin appearance can be noted after the first session. Multiple sessions provide even better results. Treatment regime depends on the severity of skin damage, skin type, type of treatment (vascular vs sun damage).
How Quickly Will I See Results?
Sun damage and skin complexion results can be seen in a few days after the first session, most visible in 1-2 weeks. Multiple treatment sessions will improve results.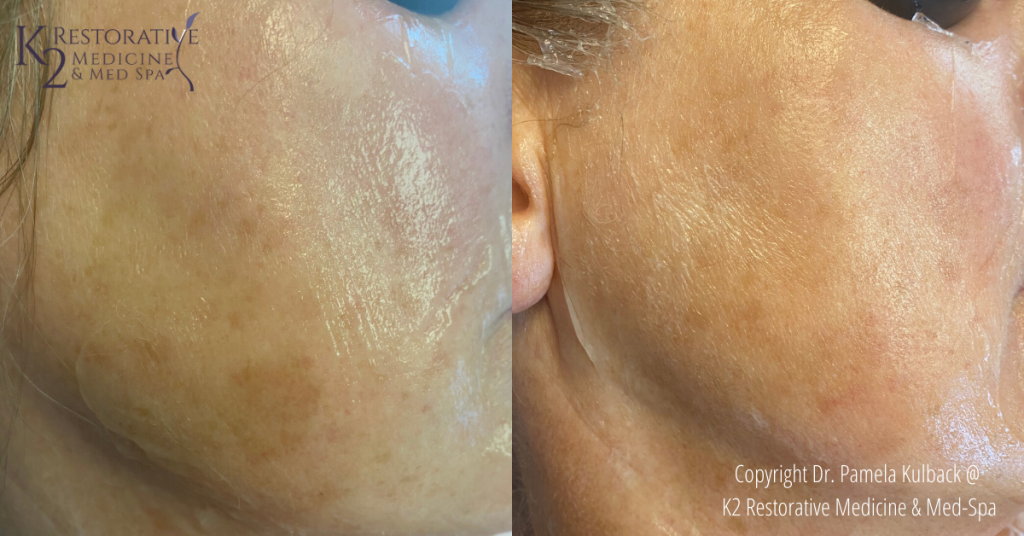 Request your complimentary Consultation
*Preferred appointment times are not guaranteed but Dr. Kulback will do her best to accommodate you.