Diolaze Laser Hair Removal in Birmingham, Alabama 
Dr. Kulback offers this is an advanced laser hair removal procedure because it safely and gently eliminates unwanted hair. It has one of the largest treatment spot sizes making it one of the fastest and most effective hair removal systems in Birmingham and a leader in laser hair removal. It is powerful enough to target and treat even the most stubborn hair and works on all skin types.
How Does Diolaze XL Work?
During laser treatment at K2 Restorative Medicine, a diode laser beam passes through the skin towards the hair follicles. The melanin in the hair shaft absorbs the penetrating energy then heats up the root of the hair. The thermal destruction of the bulb stops hair growth and injury of stem cells causes permanent hair reduction.
Does It Hurt?
Diolaze XL has a built-in skin cooling surface which is one of the largest for all hair removal devices. This makes treatment more comfortable than other devices offered in Alabama and most people have very little discomfort.
Why Do I Need Multiple Treatments For Hair Removal?
All our hair follicles are not producing actively growing hair at the same time. Some are at rest. Laser hair removal works best when hair is in the active growth phase. As with all laser hair removal systems, multiple treatments are needed to treat each hair follicle when it reaches the active stage which may be weeks or months apart.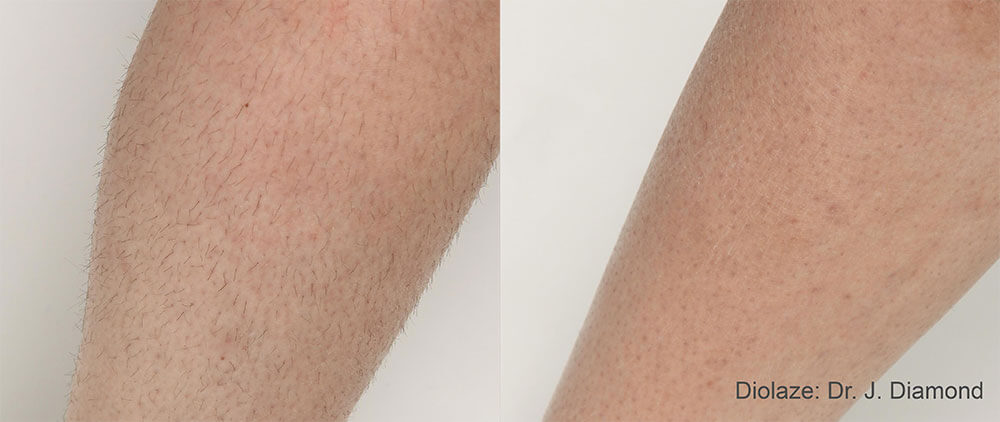 How Many Sessions Are Required?
Dr. Kulback reduces hair numbers with each treatment and results are observed after four to six sessions. The number will differ depending on your hair color, hair type, body area, and skin tone.
Which Areas of the Body Can Be treated?
DiolaxeXL can be safely used in most areas of the body that have unwanted hair. In Birmingham, the most commonly treated areas include bikini, legs, arms, chest, back, shoulders, stomach, neck, upper lip, chin, and sideburns.
Who is a Candidate for DiolazeXL Hair Removal?
The only requirement Dr. Kulback has for the treatment is that the hair has some pigment (color) in it to absorb the thermal energy.
Request your complimentary Consultation
*Preferred appointment times are not guaranteed but Dr. Kulback will do her best to accommodate you.