Meet Dr. Pamela Kulback ourMedical Director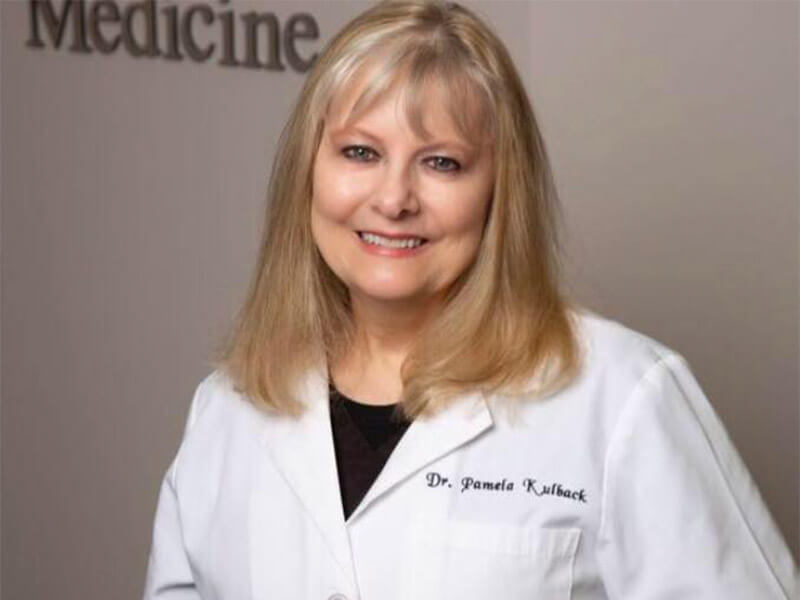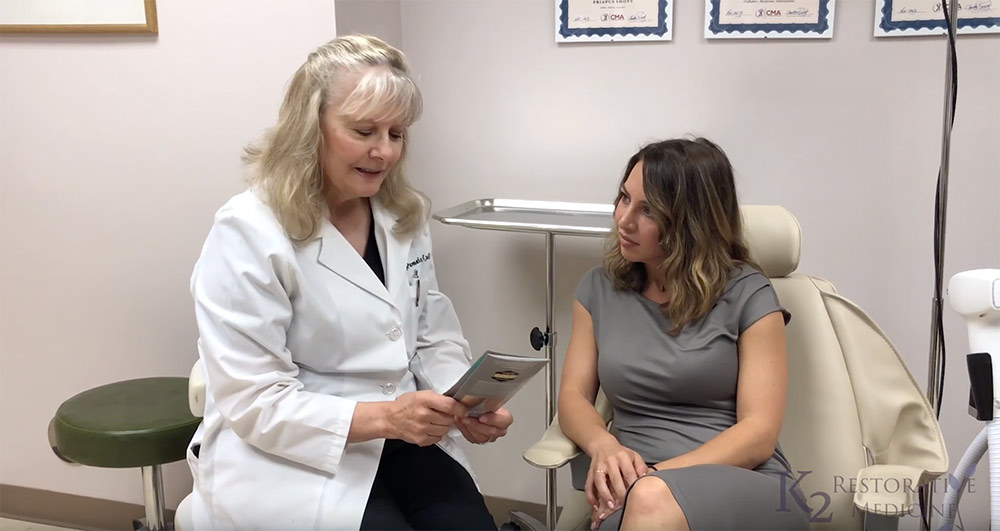 Dr. Kulback's passion for the Topic of Aging led her to continue her education in Aesthetics and Anti-Aging and in late 2018 she decided it was time to enter the world of Aesthetics and Anti-Aging once and for all. K2 Restorative Medicine was founded.Dr. Pamela Kulback has continued her professional training with leading experts in Facial Aesthetics at the Esthetic Skin Institute in Fort Lauderdale Fl included Neurotoxin injection techniques (Botox, Dysport), and best methods for injecting Dermal Fillers (Restylane, Sculptra, Juvederm, Voluma). For the convenience of her patients, Dr. Kulback added Radiofrequency Technology as a nonsurgical alternative to Fat Reduction and Skin Tightening. Additional education and training also included Sports Medicine and musculoskeletal diseases using ultrasound-guided joint injection techniques with Platelet Rich Plasma (PRP). Dr. Pamela Kulback offers PRP joint injections, PRP injections for hair loss, and PRP injections for Anti-Aging and Face & Body Rejuvenation. She provides PRP Therapy via a high-quality FDA approved centrifuge. Dr. Kulback is certified to perform Vampire Procedures and trained with the world-renowned Dr. Charles Runels, the inventor of the Vampire Facial, Vampire Facelift, Vampire Breast Lift, the O-Shot for women, and the P-Shot for men. Dr. Pamela Kulback is an official Vampire Procedure Provider in Birmingham, Alabama. Dr. Kulback is passionate about all areas of Aesthetics & Anti-Aging and loves helping patients look and feel their best. If you would like to learn more about our services feel free to browse our extensive site. Dr. Kulback invites you to book a complimentary consultation at her Med-Spa in Birmingham, Alabama or her satellite location in the Panama City Beach area in Florida. 
If you are on a Journey to a Better You, consider working with our Dr. Kulback and team at K2 Restorative Medicine in Trussville, Alabama. Dr. Kulback's passion for the Topic of Anti-Aging and Aesthetics led her to continue her education in Aesthetics and Anti-Aging and in late 2018 Dr. Pamela Kulback opened K2 Restorative Medicine and Med-Spa. She works there full-time and loves providing patients with state- of-the-art Aesthetics and Anti-Aging Solutions.Dr. Pamela Kulback and her team provide the highest-quality, most advanced aesthetic treatment options on the market today. At K2 Restorative Medicine patients can count on customized treatment solutions to treat common skin concerns such as acne, hyperpigmentation, saggy skin, volume loss, and fine lines & wrinkles.

In addition to offering skin Rejuvenation for the face, neck and chest. we also offer body treatments. Body treatments include nonsurgical fat reduction, cellulite reduction and body contouring with the help of PHYSIQ, VIRTUE RF, AGNES RF, and PDO Threads. Female and male rejuvenation treatments offered include the O-Shot®, and the P-Shot® Dr. Pamela Kulback is a Master Injector, Master PDO Threads Expert, and Aesthetic Laser Expert that prides herself in investing in the latest technology and currently offers more than a dozen modalities and well over 50 treatment options. For a full list of our services browse our site.
FEATURED BELOW: VIEW OUR VIDEO AND MEET DR. PAM KULBACK TO LEARN ABOUT HER PASSION! RESTORATIVE MEDICINE , AESTHETICS, AND ANTI-AGING!  ALSO VIEW OUR PATIENT'S TESTIMONIAL! VISIT K2 RESTORATIVE MEDICINE  AND EXPERIENCE BEST-IN-CLASS TECHNOLOGY 
Appointment Request
Request your complimentary Consultation