Radiofrequency Microneedling – Fractora
How Can You Achieve Nonsurgical Skin Rejuvenation with Fractora?
What is Fractora?
Fractora combines Radiofrequency (RF) with Microneedling to improve skin texture and tone, and to tighten the skin. Nonsurgical Skin Rejuvenation is possible with Fractora as it heats the deep layers of the skin to stimulate collagen production and healthy circulation. Fractora can produce long-lasting results similar to a CO2 laser without the downtime of traditional laser treatments. The treatment improves skin complexion and texture for a more radiant and youthful appearance.
What Areas Can Be Treated with this Nonsurgical Skin Rejuvenation Treatment?
Dr. Pam Kulback  can us Fractora to treat the face, upper and lower eyelids, neck and body areas that exhibit wrinkles, discoloration or acne scarring.
Who Can Use Fractora?
This unique procedure offers treatment to any skin tone or texture.  
How quickly will I see results?
Visible results show immediately. Typically after two weeks, results are more noticeable with continued improvement for three months after treatment.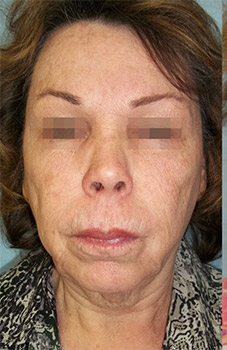 Can Fractora be used in combination with other Nonsurgical Skin Rejuvenation Treatments?
Yes, Fractora patients often add treatments the same day of their session or complete this treatment a few days after other treatments. Dr. Kulback recommends combining Fractora with other energy treatments or injectables to achieve a more extensive full face result called a Fractora Facial.
What is the downtime with this treatment?
There is minimal downtime after receiving this nonsurgical skin rejuvenation treatment at K2 Restorative Medicine. We expect our patients to see micro stamp lesions from the treatment for up to a week with slight redness. Makeup can be applied in 1-2 days.


What kind of post-procedure care is required?
We use an Aloe Vera type of occlusive moisturizer post procedure and recommended patients avoid direct sun exposure. A broad-spectrum sunscreen is recommended for everyday use.
How many Nonsurgical Skin Rejuvenation treatments will I need?
Depending on condition to be treated, you can expect 1-6 treatment sessions.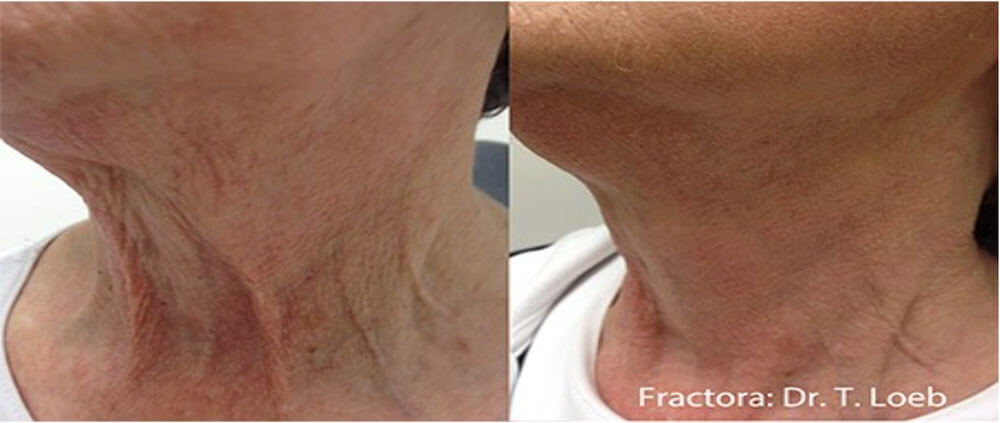 Interested in this Nonsurgical Skin Rejuvenation treatment? 
Request your complimentary Consultation
*Preferred appointment times are not guaranteed but Dr. Kulback will do her best to accommodate you.
Appointment Request
Request your complimentary Consultation