Explore Nonsurgical Hair Loss Solutions
at K2 Restorative Medicine
Hair loss can be a problem for both men and women and start at any age. Over 50% of men and women over 40 suffer from various types of hair loss.  Causes of hair loss in men and women can be genetic or caused by stress, trauma, and hormone imbalances. Genetic Hair Loss in men is called male pattern baldness. Genetic hair loss can start as early as the '20s and is common in men, but can also occur in women. Genetic female pattern baldness is not as common in women as hair loss caused by hormone imbalances, thyroid disease, or stress.  Hair loss can present as thinning of hair which may be localized or diffuse. Regenerative Medicine Techniques can be applied to prevent and treat certain types of hair loss. If the cause of your hair loss in men and women and decreased hair density is hereditary, such as with androgenic alopecia, the treatment goal is to stimulate weak or dormant (inactive hair follicles) to go back to the active growth phase. Using PRP and PRFM Therapy to stimulate dormant or sluggish stem cells around the hair follicles can help reverse the miniaturization of hair follicles and improve overall hair growth.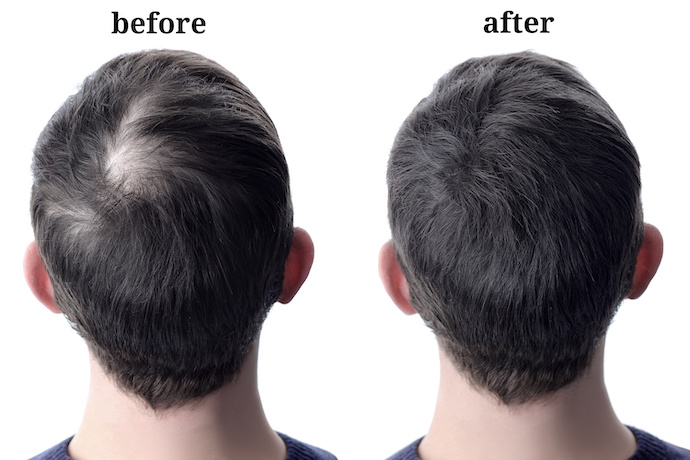 *Androgenetic alopecia is a common form of hair loss in men and women. In men, this condition is also known as male-pattern baldness. Hair is lost in a well-defined pattern, beginning above both temples. Over time, the hairline recedes to form a characteristic "M" shape. Hair also thins at the crown (near the top of the head), often progressing to partial or complete baldness.
The pattern of hair loss in women differs from male-pattern baldness. In women, the hair becomes thinner all over the head, and the hairline does not recede. Androgenetic alopecia in women rarely leads to total baldness. Androgenetic alopecia in men has been associated with several other medical conditions including coronary heart disease and enlargement of the prostate. *Published by GeneticHome Reference
Hair Loss Treatment options offered by Dr. Kulback are similar for both men and women and are performed in the office with no downtime or pain. Hair Growth and slowing down of hair loss can be achieved in as little as 3 months. Multiple PRP Treatments or PRFM treatments for Hair loss are recommended to achieve optimal results.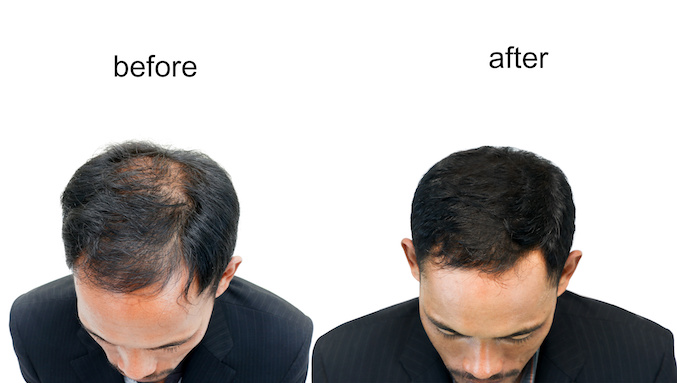 PLATELET-RICH PLASMA (PRP) FOR HAIR LOSS IN MEN AND WOMEN
PRP, by definition, refers to Platelets in Plasma, where the platelet concentration is generally considered to be twice the normal concentration in whole blood. PRP much likey PRFM is retrieved by taking a small blood sample from the patient at the time of the treatment. PRP provides a minimum of 8 identifiable growth factors and can be injected or micro-needled into the area of hair loss. There are various companies that provide physicians with specific PRP kits (for various treatments such as skin rejuvenation & joint injections) and a centrifuge to spin and separate the blood platelets from the rest of the blood. 
Platelet–rich plasma ( PRP ) injections bathe troubled cells in a concentrated mixture of platelets from your own blood. Platelets are involved in clotting, wound healing, and can stimulate weak and even dormant follicles. Injections are administered in the areas of hair loss. Dr. Pamela Kulback offers the micro-needling technique for Hair Loss in men and women.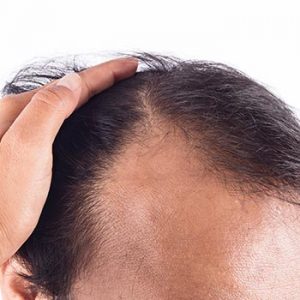 ​
SELPHYL® PRFM THE SUPERIOR SOLUTION
The Selphyl® System is designed for the safe and rapid preparation of Platelet-Rich Fibrin Matrix (PRFM) and it is easily derived from a small sample of the patient's blood. Many PRP systems require operator skill, have varying results and have extensive contamination with red blood cells and white blood cells.
Selphyl® removes virtually all contaminating cells and is independent of the operator technique. PRP is converted to PRFM through a controlled process, creating a process that provides superior results.
Contact Dr. Pamela Kulback for a free hair loss analysis and treatment options.