The Gold Standard In Skin Resurfacing CoolPeel™
Treat Wrinkles, Age Spots, Acne Scars, Blemishes, Balance Skin Tone, And Tighten Skin!
The most advanced skin resurfacing treatment in the US now exclusively offered by Dr. Pamela Kulback in Trussville, Alabama. 
Dr. Kulback is excited to offer CoolPeel™ as another state-of-the-art treatment
The Tetra CO2 laser, which is commonly known as the "CoolPeel laser", is the only technology that can perform a CoolPeel™. The CoolPeel™ leverages the exclusive H-Pulse: a high-peak-power short pulse that delivers a fully-ablative treatment without causing thermal damage to surrounding tissue. Without thermal damage, downtime is drastically minimized. At the same time, the system delivers impressive superficial, skin-resurfacing results.
CoolPeel™ Skin Resurfacing improves:
The appearance of fine lines and wrinkles

Sun damage and age spots

Pore size

Skin texture
Dial Down The Downtime!
What Truly Sets CoolPeel Apart Is The Healing Time! Patients Can Return To Normal Activities Right Away! There Is Also Minimal Risk Of Hyperpigmentation, Demarcation, Or Induced
The CoolPeel laser treatment can only be provided by the Tetra CO2 System.
CoolPeel™delivers high peak power short-pulse to resurface the skin without damaging the surrounding tissue.
The treatment is virtually pain-free and numbing is not necessary unless the patient desires it.
The treatment only takes about 15-30 minutes depending on the areas treated.  Patients should expect slight redness for several days followed by sloughing of the skin. There is no real downtime involved. Average downtime if any is 1-5 days.
Expect Amazing Results With Little To No Downtime!
Reveal Healthy Looking Skin!
 If you are looking to reduces the appearance of fine lines and sun damage, minimize pores, and improves skin texture, look no further than the CoolPeel laser treatment. Your skin will look healthier and younger. 
Opt For The Perfect Franz Skincare Sheet Mask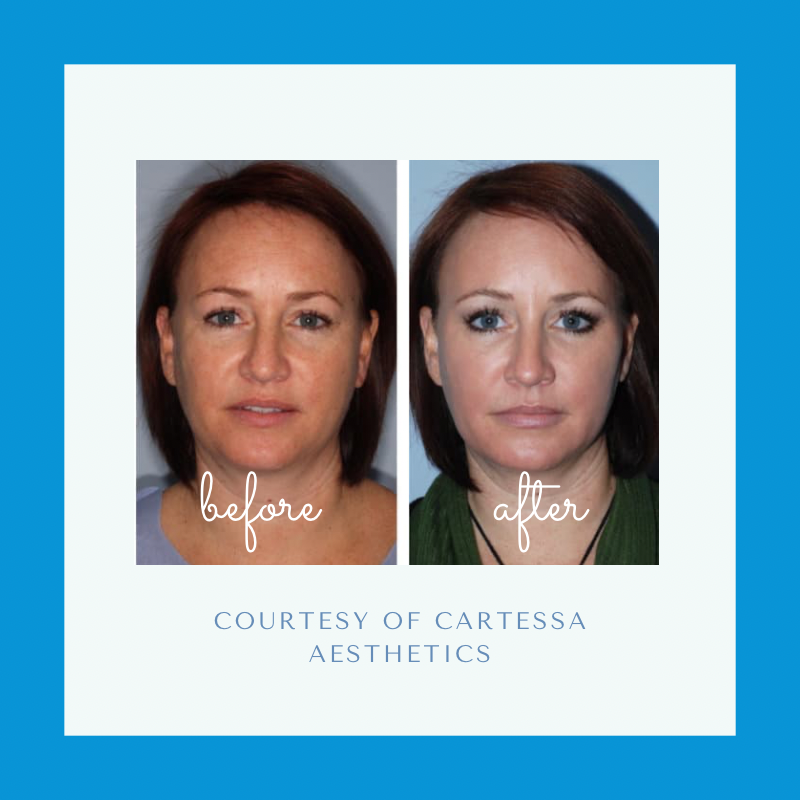 The Microcurrent Dual Face Mask system by Franz Skincare is the most innovative sheet mask available today and complements every treatment.
The dry mask is placed over a wet mask rich in antioxidants, vitamins, and moisturizing and anti-inflammatory properties. The ion-induced current delivers the skin-soothing ingredients deeper into the skin to eliminate redness and promote healing.
The wet mask Immediately soothes the skin after the COOLPEEL ™ treatment with:
Sodium Hyaluronate

Aloe Vera Extract

Caffeine
What Are The Benefits of Skin Resurfacing? 
Short treatment duration

More comfortable than typical CO2

Far less downtime if any

 Patients see a significant difference within 7 to 10 days.

Easily adjustable so treatment is specific to your skin tone and texture

Redness and dry skin after treatment for 1-5 days only

Treats skin types 1-4
Ready to schedule your CoolPeel Consultation with Dr. Kulback?
Feel free to give us a call at 205-255-1232 or fill out the appointment form below.
Appointment Request
Request your complimentary Consultation