Our Medical Director and highly qualified board-certified Physician, Dr. Pamela Kulback, provides Top Med-Spa Services and Anti-Aging Solutions in Birmingham, Alabama, and recently in Panama City Beach, Florida.

Younger Healthier Looking Skin Is the Goal Right?
We think laser skin resurfacing is the perfect solution. Achieve younger looking skin with CoolPeel's game-changing technology. Dr. Kulback offers a plethora of laser treatments that address different issues. CoolPeel utilizes CO2 technology to rejuvenate the skin! 
Reduce fine lines 

Repair sun damage 

Reduce the appearance of poor size 

Enhance the texture of your skin
What type of Laser is CoolPeel?
You can break laser skin resurfacing treatments into two categories, nonablative and ablative. Ablative lasers like the Tetro CO2, the laser CoolPeel utilizes, deliver increased energy levels in a brief matter of time. 
Only Tetro CO2 meticulously delivers energy into the skin for younger looking skin.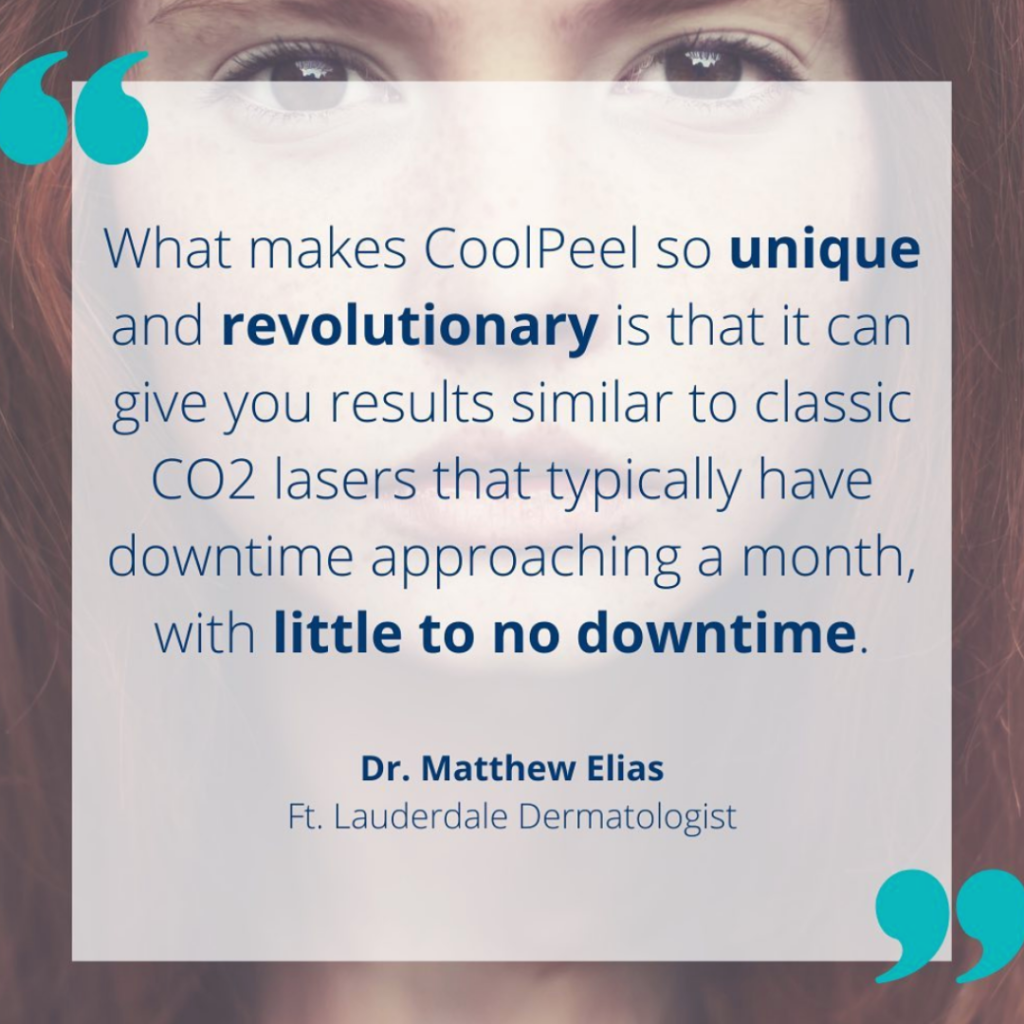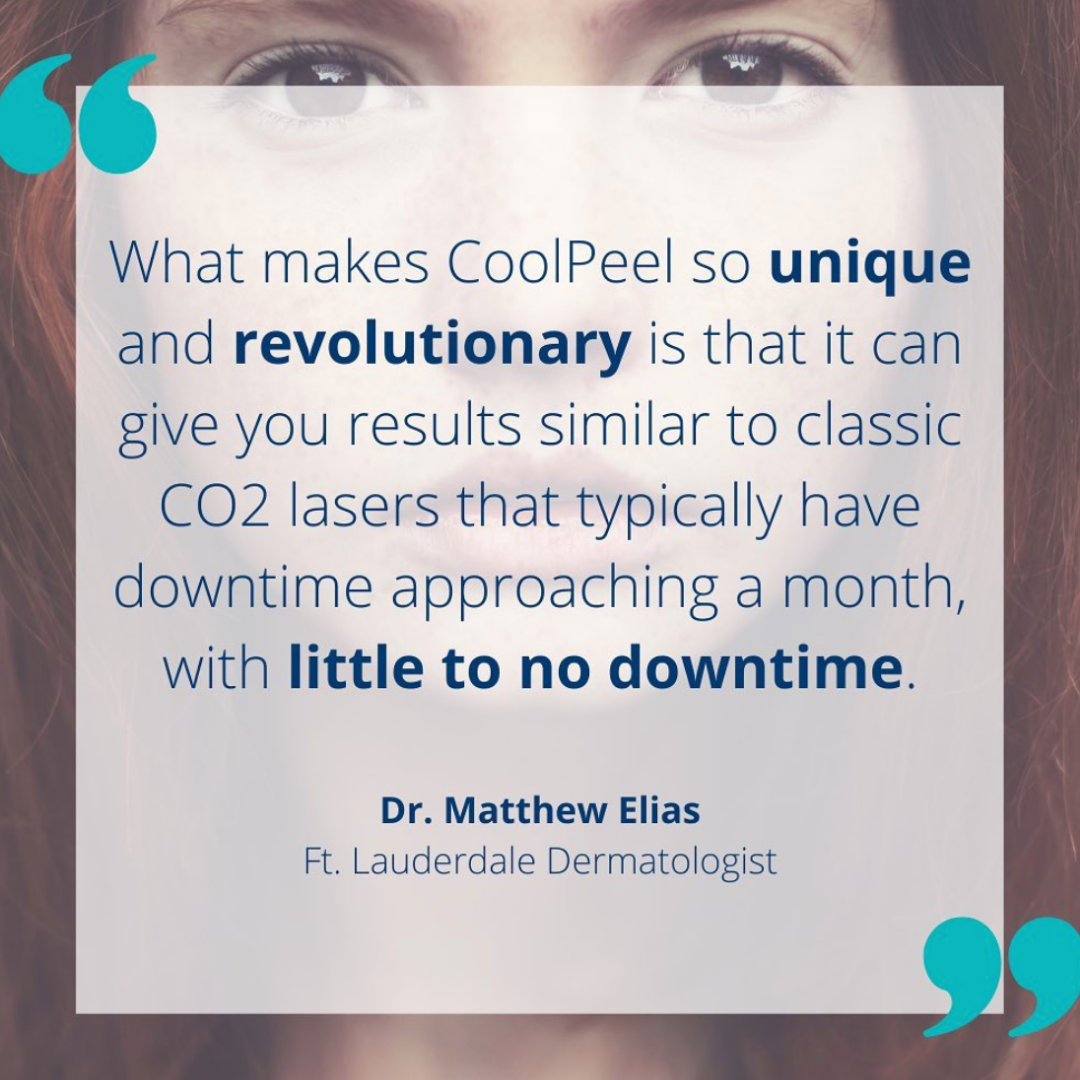 "Nonablative lasers deliver energy in the form of heat which can cause improvements in tissue depending on how much energy is used." –Dr. Jeffrey Lee 
If you're interested in CoolPeel, book your consultation with Dr. Kulback in Trussville, Alabama.
Benefits of Coolpeel for Younger Looking Skin

less aggressive than other laser treatments

less downtime, discomfort, and cost

tighter feeling skin 

softer skin 

even looking skin
How will the CoolPeel treatment feel?
The CoolPeel CO2 Laser is virtually-painless. Any discomfort while receiving the CoolPeel treatment is usually so minimally patients don't need anything. If you choose to have something for any possible discomfort, we offer numbing cream. CoolPeel is one of a kind; say goodbye to painful laser treatments. 
How is the recovery process
The healing process is minimal, with 2-3 days of downtime/redness followed by 1-2 weeks of slightly rough skin. Dr. Kulback typically recommends a sequence of CoolPeel treatments to help our patients reach their skin goals. We often complete 2-3 treatments for maximum results.
What Can Dr. Kulback Treat With CoolPeel? 
CoolPeel effectively treats fine lines, pigments on the skin, acne scarring, and even tightens the skin. Choosing who completes this treatment on you is crucial! It takes proper experience and knowledge to perform any laser treatments. If you're looking to book CoolPeel for younger looking skin, you want it in the right hands. CoolPeel is not for everyone; book your consultation with Dr. Pamela Kulback today by calling 205-255-1232. We look forward to discussing treatment options and helping you achieve your skin goals!
Tetra CO2 Laser Skin Resurfacing 
For deeper resurfacing, Dr. Kulback can opt to utilize the Tetra Co2 Laser which is priced higher and also requires more downtime, and produces great results for those with deep scars and other extreme skin issues. Learn more about the Tetra CO2 Laser.
Combine Vitrue RF & CoolPeel To Achieve Amazing Younger Looking Skin Rejuvenation Results!
Before and after 1 Virtue RF Microneedling + CoolPeel Laser Combo
Appointment Request
Request your complimentary Consultation