Dr. Pamela Kulback was one of the 1st  Med-Spa Providers in Birmingham, Alabama to offer Restylane Kysse for Lips  FDA cleared to last up to 1 year
Dr. Pamela Kulback explains her process with Restylane Kysse Lip Filler 
Restylane Kysse can subtly enhance the lips by restoring volume, adding definition to the border of the lips, and re-creating a youthful shape that is long-lasting.
Now more than ever, we're all ready to shift focus on the little escapes such as Beauty Treatments for Spring and Summer of 2021. Restylane Kysse, a hyaluronic acid filler explicitly designed for a softer, plumper pout that lasts longer was FDA approved for lip enhancement and cleared to last 1 year or longer. K2 Restorative Medicine's  patients can now enjoy definition, shape, and plump with one product. Kysse also offers 0.3% Lidocaine making it less painful. Dr. Pamela Kulback also offers a dental block to make the experience completely pain-free. This filler can be combined with a Plasma Pen Treatment for fine lines above the lips and around the mouth, and PDO Threads are Dr. Kulback's speciality when it comes to lifting and plumping any area of the face including the lips Our patient below had a Subnovii plasma pen treatment to treat fine lines around the mouth and above the lips, and one syringe of Restylane Kysse Lip Filler to add volume and shape as shown in the video above.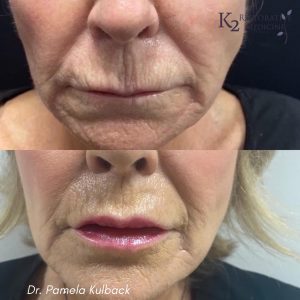 Before and after 12 days Subnovii Plasma Pen Treatment to smooth fine lines Patient previously had Kysse Lip Filler & PDO Thread-Lift of the mid-face and lower face


Restylane Kysse for Lips has long been anticipated and though there are a lot of great Lip Fillers out there already, Kysse is specifically designed to give the perfect balance between natural fullness and crisp definition when injected into the lips. It's like a filler hybrid of structure and flexibility – perfect for the unique lip tissue.
SIGN UP TO RECEIVE  INSTANT REBATES 
Why can Restylane Kysse achieve the results and longevity other fillers for lips can't?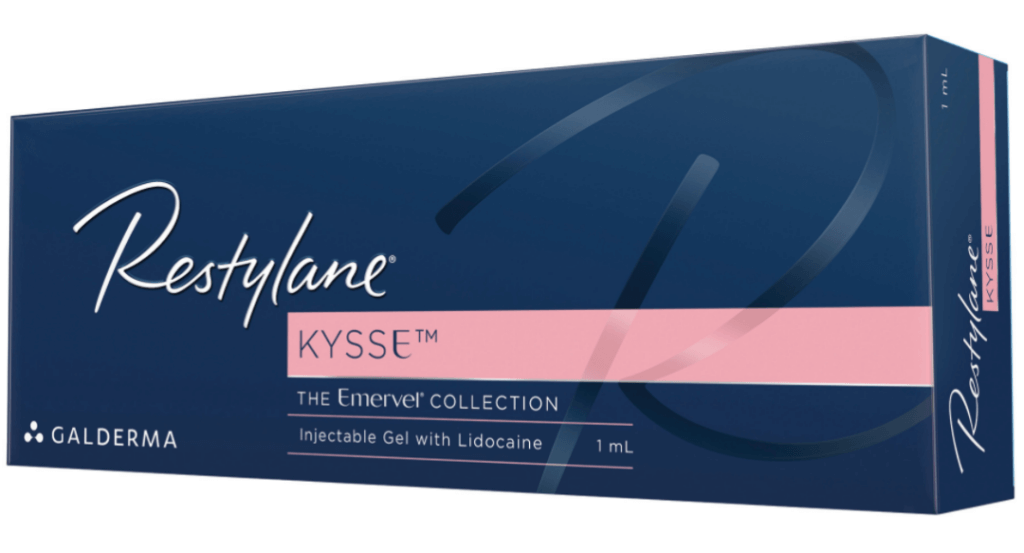 Restylane Kysse for lips has a unique cross-linking technology that gives the substance a balance between structure and flexibility. "Its structure offers the versatility of use across different patient needs, allowing us to treat both structure and fullness of the lips with one product."
Call 205-255-1232 to book or submit the form below to request your preferred day and time 
Appointment Request
Request your complimentary Consultation
*Results are not guaranteed and vary from patient to patient.
Patients must be 21 years or older to receive Restylane Kysse