Sculptra Injectable and how it's different from other fillers such as Restylane, Restylane Lyft, and other HA Fillers.
You can counter aging with a long-lasting NON-HA Injectable called Sculptra. Dr. Pamela Kulback believes in utilizing various methods of Anti-Aging treatments to counter aging, and Sculptra Filler is one of her favorite addons. Sculptra Filler works by stimulating the patient's collagen to volumize the face "naturally." The concept of volume loss in the aging face (and body) is a relatively new realization by the aesthetic industry.
Long-Lasting
Fillers Are Not The Same As Sculptra Filler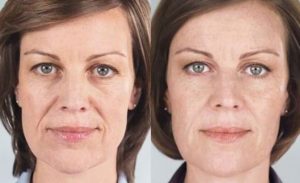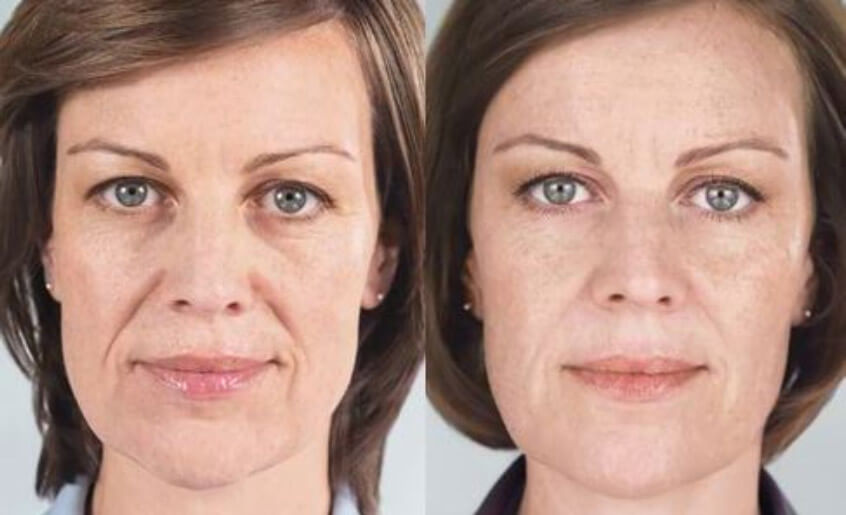 Up until about 2 decades ago, correction for loose skin used primarily surgical procedures. Post-surgical patients were pleased with their newly tightened faces, free from wrinkles and sagging, but prominently showing off their work. There was no hiding the work done on the face. It wasn't subtle, and volume loss wasn't addressed, making facelifts somewhat spooky looking.  The reason Sculptra Injectable is different is that Sculptra works by stimulating your own collagen and elastin fiber production which in turn helps slow the volume loss and re-establishes a baseline. It's a perfect solution for the jowls, under eyes, cheek area, and temples. Sculptra is injected deeper than HA Fillers and the use of a cannula is a common practice. Slight Swelling and bruising can occur but usually less than with HA filler. 
It is now widely documented that there is a significant loss of volume throughout your face and body as we age. Bone Loss, Muscle Loss, and Fat Loss are the culprit. Fat pads throughout the face become less pronounced. There's also bony resorption through the facial skeleton and jaw. Even if our skin doesn't stretch from gravity, there is often sagging from the loss of structural support. 
A great analogy is, in a youthful face, the dress (skin) and your body (facial structures) are the same sizes. The aging face wears the same dress, but the body is now one or two sizes smaller. The dress doesn't fit correctly.
When Does Age Begin to Show?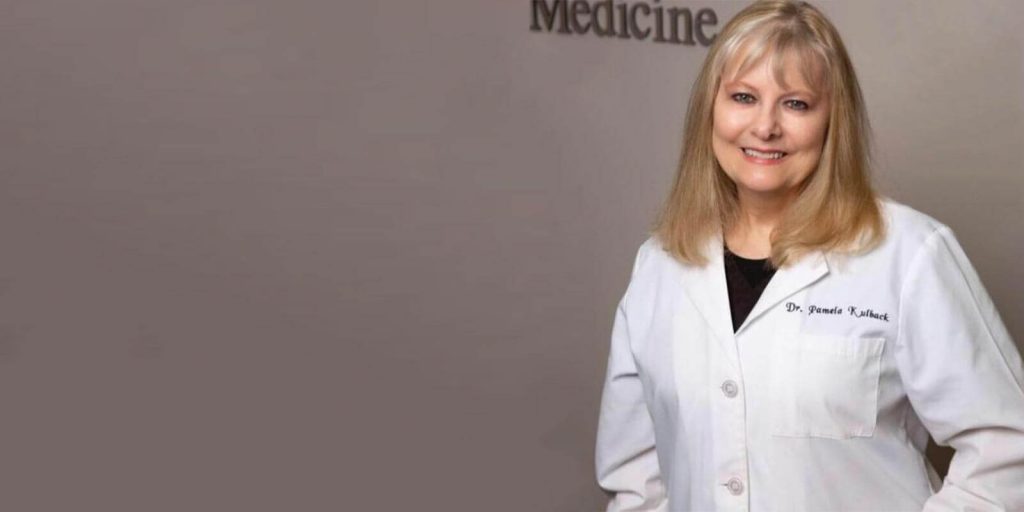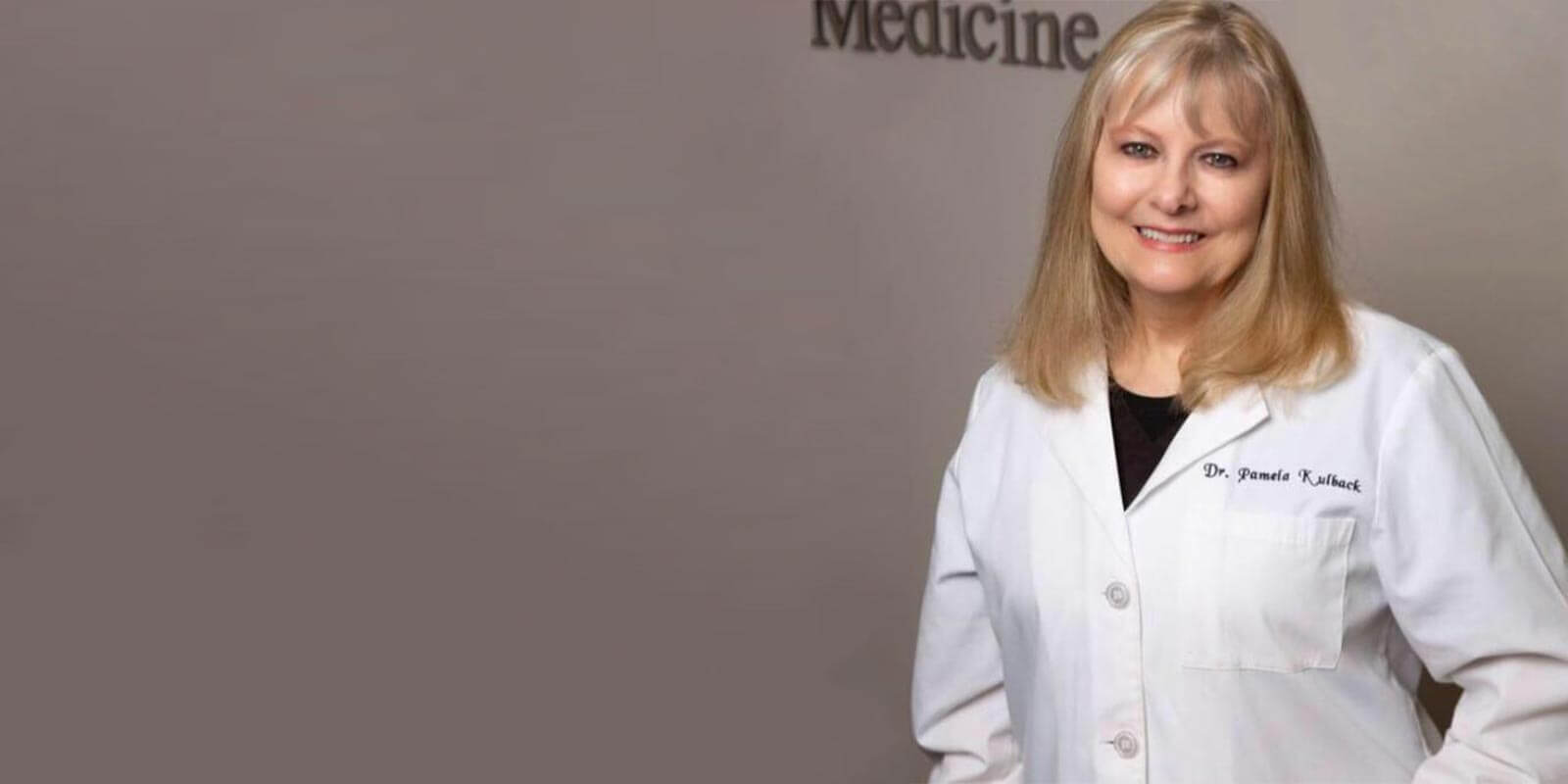 How much volume loss takes place as we age? Beginning at thirty, about 1-2 cc of loss occurs subtly per year. It isn't until the late thirties or early forties that we notice real changes. It seems to match the so-called "tipping point" in women, just as they end their most "fertile" years. Doing the math, a person in their fifties can have 20-30 cc of volume that needs replacing. 
Aesthetic physicians are left to combat this long-standing, evolutionary process and keep women (and men) beautiful well beyond their child-bearing ages.
What is the Solution? 
Fortunately, dermal fillers can reverse the loss of volume that inevitably comes with aging – avoiding the costs, downtime, and risks associated with surgery. The most recognized fillers include Restylane, Juvederm, and Voluma. These are all hyaluronic acid fillers that last about a year, with most of their longevity based on their ability to absorb water.
Restylane, Juvederm, and Voluma fillers are great for small corrections around the eyes, lips, marionettes, and nasolabial folds. The cost/benefit ratio turns negative, however, when the number of syringes exceeds six. Add Sculptra to your beauty regimen once the aging process sets in.
The Only Filler That Can Correct Volume Deficits Gradually and Naturally is Sculptra! No, not Voluma, Sculptra Injectable
The problem is that aging is going to continue. Even after a full correction with Sculptra, touch-ups with one or two vials are necessary every twelve to eighteen months. Not only does the product produce a long-lasting and natural result, but it's a cost-effective solution.
When comparing Sculptra to an HA-filler, one vial of will volumize what approximately four syringes of HA can handle. The cost of Sculptra is about 1.5x the price of HA-filler. It turns out that to volumize the face, it is about "one vial per decade" with Sculptra. For this reason, Sculptra should be considered the "workhorse" or "worker bee" for replacing the structural loss of the face. Fine-tuning the rejuvenated volume on the face is the job of HA-fillers such as Restylane Lyft, Restylane Refyne, Defyne, and other HA Filler products. Of course, you can always combine the Sculptra treatment with HA Fillers to achieve instant gratification and long-lasting results. 
Primary Goal of Sculptra Injectable
Although there is still the component of excess skin in the aging face, the primary cause of wrinkles and loose skin (skin laxity) is due to volume loss. Correcting volume deficits should be the primary focus of reversing the signs of aging. Of all fillers, Sculptra stands out in its ability to produce a long-lasting, cost-effective, natural solution for large volume replacements. This product is ideal for results lasting up to 2 years and longer with regular maintenance dosages. For even better results, consider combining Sculptra with HA Fillers and PDO Thread-Lift. 
Book Your Complimentary Consult Today! 
Dr. Pamela Kulback is and expert in Aesthetics and offers the latest, most advanced treatments to her patients in Birmingham, Alabama and, Panama City Beach Area. See what amazing services are offered at K2 Restorative Medicine and take advantage of our November Specials before its too late.