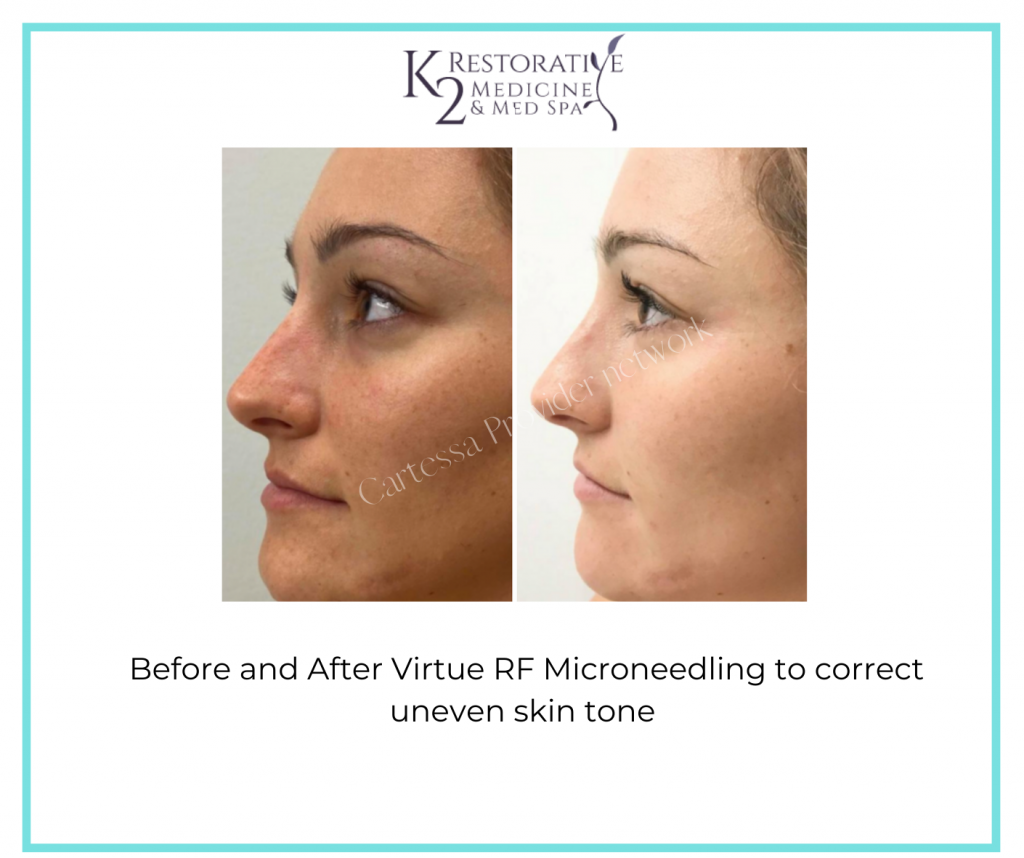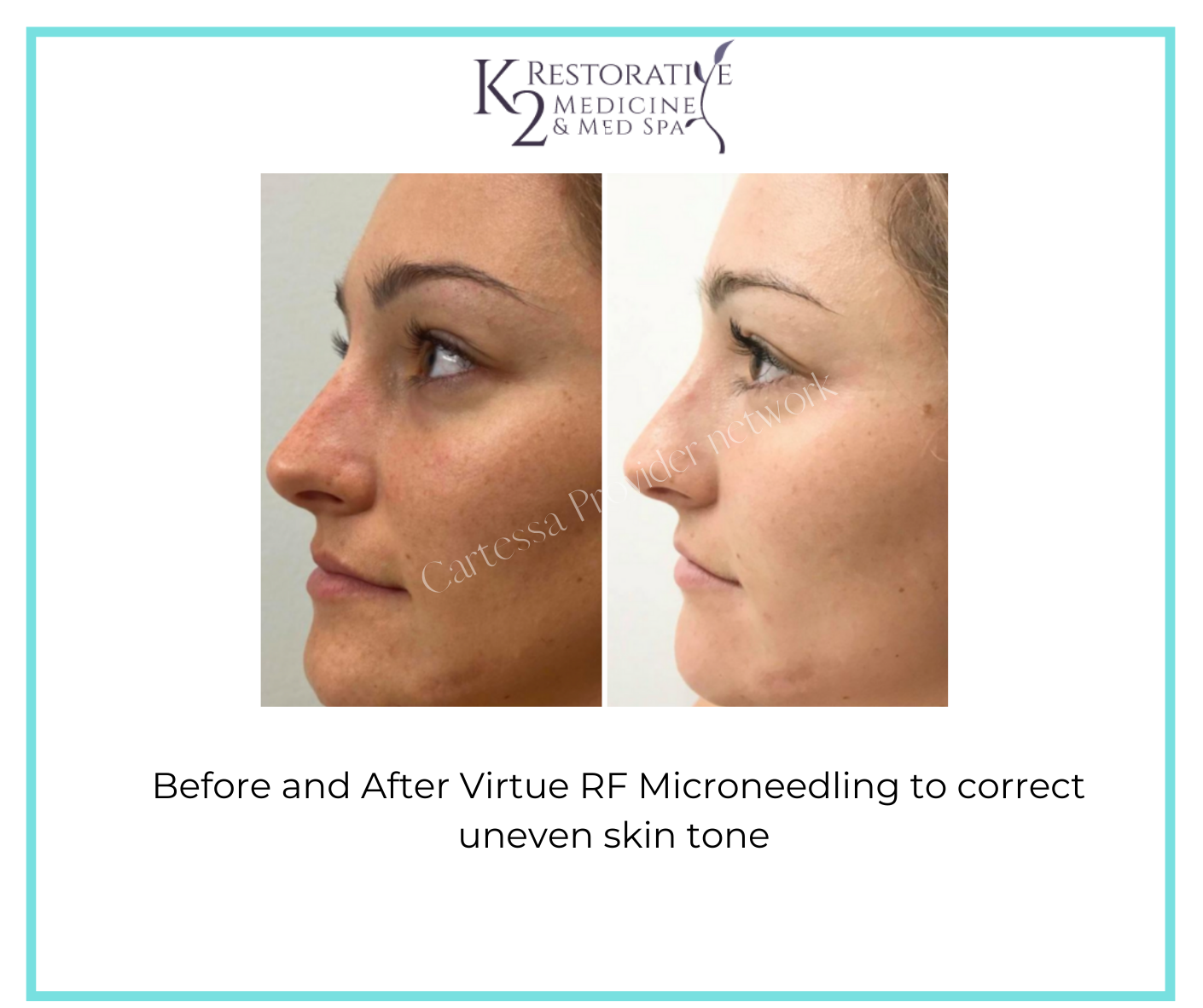 Achieve & Maintain Beautiful Skin 
We now offer VirtueRF at our Med-Spa location in Birmingham, Alabama. Virtue RF is the latest FD Cleared microneedling RF device for skin rejuvenation without downtime. The system combines radiofrequency and multiple microneedles that help to stimulate collagen and enhance elastin fiber production. The best part is that this treatment is safe on all skin tones. 
Why Choose Skin Rejuvenation at K2 Restorative Medicine & MedSpa 
Dr. Pamela Kulback offers the latest best-in-class aesthetic treatments that have proven results! VirtueRF treatments are customizable to address various skin concerns. 
Combine Virtue RF with Coolpeel ™Subnovii Plasma Pen treatments, and PDO Threads to achieve even better results! Dr. Pamela Kulback designs customized treatment plans to fit her patient's personal goals. Improve sun spots & age spots, reduce acne and acne scars, and minimize fine lines and wrinkles with one system.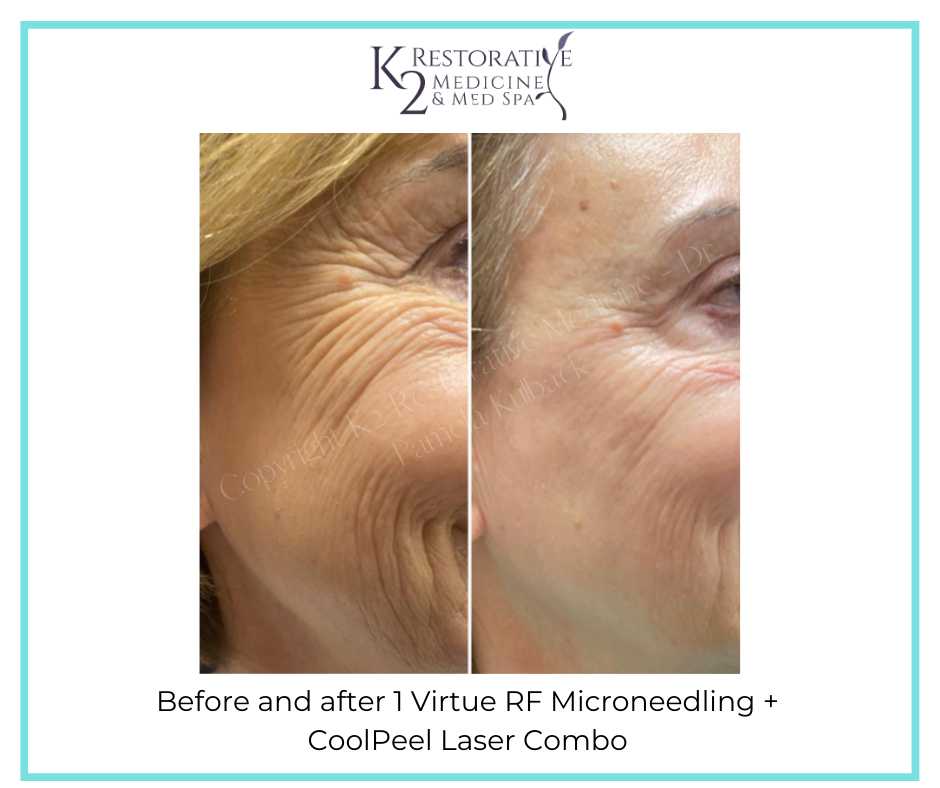 How does VirtueRF Work?
VirtueRF combines multi-insulated microneedles, RF energy, and an LED laser to increase collagen production, tighten and improve the skin's tone and texture, improve acne and acne scars, and treat fine lines and wrinkles. The best part? No downtime or pain. After your Virtue RF treatment, Dr. Kulback and/or her esthetician Jackie Pedroso will pamper you with a Franz Skin Care micro-current mask to reduce redness and to enhance overall procedure results. The mask is infused with antioxidants, vitamins, moisturizing and anti-inflammatory components that improve the skin's health! 
What Makes VirtueRF Effective? 
VirtueRF treatments utilize 36 gold-coated microneedles precisely delivered at a specific depth reaching up to 6mm. The RF energy penetrates through many layers and tightens the skin beneath the surface. Treat acne during a breakout and watch your skin improve on the same day! 
Virtue RF Benefits at a glance
Skin Tightening & Lifting

Perform with our without RF 

Customizable 

Minimize Pores 

Treat Face, Neck & Body 

Reduce Scars

Treat Acne 

Pain-Free

Quick Treatment 

No Downtime 

Affordable 
Visit K2 Restorative Medicine & Med-Spa  to request your consultation today. Call 205-255-1232 or submit the form below!
Appointment Request
Request your complimentary Consultation