Acne, Acne Scars & Suggested Treatments
Acne is classified as teenage or adult. Typically, teenage acne begins at about puberty, and 90% have some acne during their teenage years, even if mild. Adult acne usually occurs about the age of menopause, although it is seen even in adults beyond that age.
Regardless of the cause, acne wreaks havoc on one's appearance and self-confidence. Teenagers are already going through emotionally sensitive times with dating, peer pressures, and simply becoming adults. Acne can be a disabling, disfiguring disease physically and depressing emotionally. Many people that suffer from acne become withdrawn and secluded over their appearance. At times acne results in mild to severe disfiguring scars that are permanent. Many of those affected feel that it means they do not clean their faces or are not clean, and the embarrassment can be immense.
Our Med-Spa offers acne treatments such as laser skin resurfacing, microneedling RF, and various facials to reduce breakouts, minimize inflammation, and get rid of acne scars. Those with severe scar disfigurement require combination treatments that include Tetra CO2 laser for deep skin resurfacing and various other treatments mentioned below. Acne is not curable, but it is controllable. The common denominators in acne are oily skin, bacteria, inflammation, and hormonal imbalance.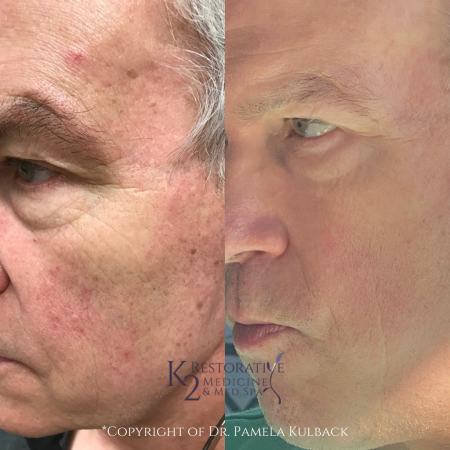 Acne treatments we offer
Skinwave Hydrogen Facials – keep skin hydrated and clean (commit to bi-weekly treatments if possible)
HydraFacial – keep skin hydrated and clean (commit to bi-weekly treatments if possible)
Custom Acne Facial by our Esthetician Jackie Pedroso
Micro-Needling with PRP – improves skin cell turn over – breaks up scarring – improves healing, and minimizes inflammation
Morpheus 8 Microneedling RF Treatments – Improves skin cell turn over – keeps the skin well circulated and kills bacteria – breaks up acne scars
Specialized PDO Threads – for Acne and Acne Scarring
Tetra CO2 Laser – Kills bacteria – reduces acne breakouts and scarring – improves hyperpigmentation – reduces redness and inflammation – tightens and plumps the skin
CoolPeel™ Laser- Kills bacteria – keeps breakouts at bay – reduces inflammation and redness – evens out skin tone -reduces dark spots
Skincare Regimen – oil-free products- Speak to Dr. Kulback about ingredients within acne skincare products and what to look for (tea tree oil is one of the ingredients that can help inflammation)
SkinBetter Science Products – Acne Clearing Serum (highly effective)
Practice Healthy Habits
There is no proof that diet affects acne. In my experience, however, there is a close connection between acne and simple carbohydrate intakes, such as sugar, white bread, white potato, and anything sweet in my experience treating acne for decades.
Constantly touching affected areas with your fingers can make acne much worse. Both cysts and pustules contain bacteria, so when you touch or squeeze them and then touch another place on your face, you have inoculated another area of your face with the bacteria.
What Topical Treatments Work for Acne?
Tea tree and Clove essential oils, and daily moisturizer help clear bacteria that cause acne and blemishes. Use a Toner containing salicylic acid, anti-inflammatories, and mild enzymes such as papaya. These oils help remove bacteria and oil residue after cleansing. Use a treatment cream with benzoyl peroxide in the morning and the evening. Other ingredients that may help are various nutrients, anti-inflammatories, and anti-oxidants.
Antibiotics Treatments for Acne
Antibiotics have been influential in the care of Dr. Kulback's patients. Tetracycline and analogs such as Minocin have been a mainstay. We also offer erythromycin. All are usually helpful in the treatment, but it takes diligence and persistence, particularly with some resistant cases. IN some cases one mode of treatment is not effective. We check hormone levels to see if there is a correctable imbalance, particularly in adults.
 What prescription medications do we offer?
The last to be tried is Accutane, an analog of Vitamin A which is very effective in treating cystic acne. A treatment course may take six months, and side effects often include dry, chapped lips, dry nose with nose bleeds, dry skin, joint, and bone pain, and more. But for severe cystic acne, it is often worth it if the patient can tolerate the side effects and risks.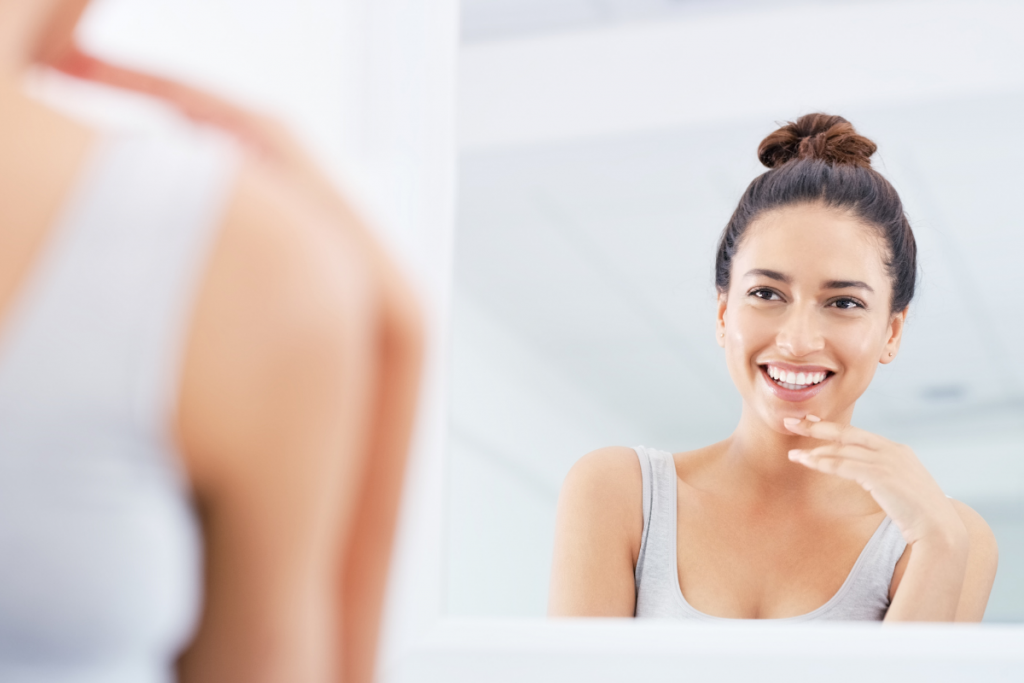 Get Rid of Acne Scarring
Scars from acne are deforming and often depressing. In an attempt to smooth acne-scarred skin, dermabrasion (sanding with a motorized wire brush) was the treatment of choice many years ago. Today patients can opt for Tetra CO2 & CoolPeel™laser combined with multiple Microneedling RF sessions to not only keep breakouts at bay but to address other skin issues often associated with acne.
What are some over-the-counter treatments?
Vitamin A is an over-the-counter option, for up to 100,000 units a day. Higher doses of Vitamin A are prescribed when necessary, under the supervision of your physician.
Zyporex Cream is a once-a-day treatment containing various nutrients. It includes tea-tree oil, herbs, and anti-inflammatories. It is cost-effective and patients have had great results.
Acneticin is a pill-by-mouth treatment containing nutrients, vitamins, herbs, and anti-inflammatories. Testimonials tout their effectiveness.
Oxycerin is a serum containing 5% tea tree serum plus other herbs and nutrients that appear to be effective.
We offer these treatments at our Trussville, Alabama location and some at our Panama City Beach location, such as; microneedling and Morpheus 8 microneedling rf.
Ask us about treatment availability by calling 205-255-1232  
To book your free consultation with our esthetician Jackie Pedroso or to reserve your treatment with Dr. Kulback to determine the best acne treatments suggested for you, submit the form below.
Appointment Request
Request your complimentary Consultation