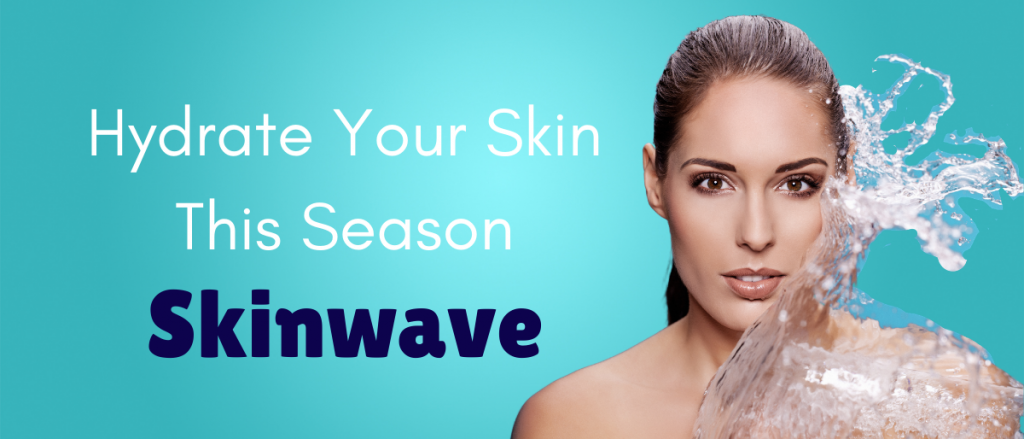 Exfoliate, Hydrate, And Brighten The Skin With Skinwave!
Ready for the latest most advanced water-based facial treatment on the market? Skinwave combines an aqua delivery system, three revitalizing skin solutions, and hydrogen therapy to improve vitality, even tone, and brighten skin! 
Skinwave's multi-dimensional platform for beautiful skin allows us to utilize it!
Three nutrient-rich solutions optimize skin revitalization. Skinwave infuses deep into the skin Alpha Hydroxy Acid (AHA), Beta Hydroxy Acid (BHA), and Hyaluronic Acid to address top skincare needs: exfoliating, oil control, and moisturization.
Alpha Hydroxy Acid: AHA's are primarily used to exfoliate, promote collagen and blood flow, improve the appearance of surface lines and wrinkles, prevent acne breakouts, brighten the complexion, and increasing product absorption.
Reduce the signs of AGING
Beta Hydroxy Acid: BHA's are primarily used to reduce the signs of aging in the skin, while also exfoliating and improving overall skin texture.
Hyaluronic Acid: Best known for its hydration properties and ability to retain moisture results in healthier, plumper, and more radiant-looking skin.
The most advanced medical-grade exfoliating, hydrating, anti-aging, non-invasive treatment on the market today. 
This one of a kind skin care treatment is a multi-dimensional aqua delivery system that gently removes impurities and nourishes skin with proprietary solutions that leave your skin cleansed, hydrated, and revitalized.
Experience Several Benefits:
Brighter Skin

Improve Elasticity 

Enhance Lymphatic Circulation

Exfoliate 

Hydrate 

Diminish inflammation and redness

NO DOWNTIME

All Skin Type and Skin Issues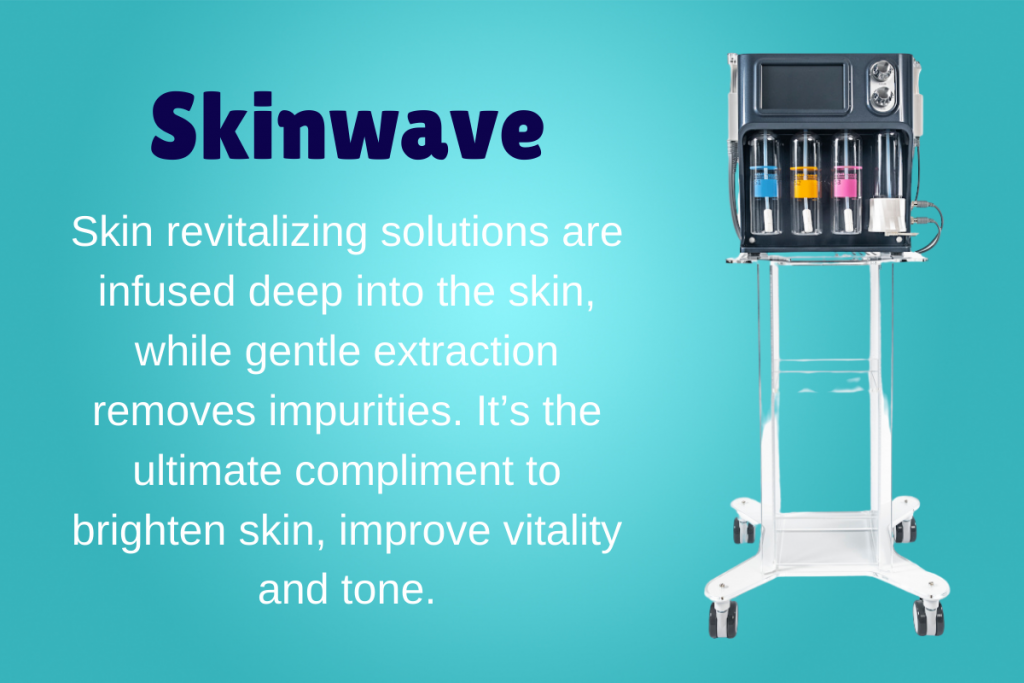 How Does SkinWave Facial Work?
As we age, oxygen dries out our skin causing us to develop wrinkles at a rapid rate. How do we combat this? Hydration! Skinwave fights signs of aging by penetrating deep layers of the skin and delivering hydrogen water molecules that bond with oxygen in our pores. These molecules are then extracted to remove impurities and most importantly to release active oxygen molecules (a.k.a the wrinkle culprits).
THE PROCESS IS PAIN-FREE AND TAKES LESS THAN AN HOUR START TO FINISH!!
Now starting at $99 -$200 depending on solution boosters.
Call to book your skinwave facial with us at 205-255-1232 hurry we are booking out fast!!
Why Skinwave Over Other Devices?
Skinwave is backed by the leading distributor in aesthetic medical devices, Cartessa Aesthetics. Skinwave not only sets themselves apart with their unique therapies but also with the visible improvement on a wide range of skin conditions.
How Does The SkinWave Facial Treatment Work?
Step 1. Deep Cleanse
Step 2. Detoxify
Step 3. Hydrate
Step 4. Plump
Step 5. Massage
First Skinwave delivers pulses of electricity into the skin. These pulses enlarge pores to help the skin absorb hydrogen molecules and three solutions applied during the treatment. 
What Three Solutions Does Skinwave Use?
Alpha Hydroxyl Acid (AHA)
This solution will peel and brighten your skin without irritating it.
This solution deep cleans your pores, and it also helps manage oily skin conditions.
Applied after the AHA, the hyaluronic acid solution reduces inflammation and promotes hydration.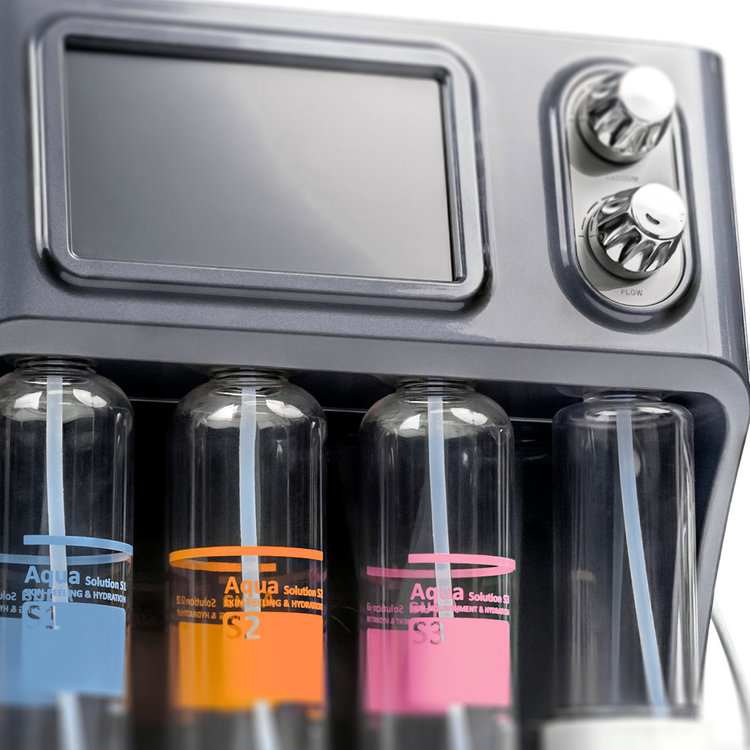 The treatment ends with a massage to relax the facial muscles and promote and assist with lymphatic drainage.
This treatment allows us to adjust Skinwave to your specific skin needs and adjust the amount of each solution, accordingly, making this a highly personalized treatment.
Why Choose SkinWave?
Treat your skin to the revitalizing power of SkinWave, a unique aqua-delivery system, and multifaceted skin resurfacing treatment. A facial-like treatment, SkinWave features results-driven ingredients and hydrogen-enriched water infusion to afford brighter, smoother, younger-looking skin with zero downtime.
Book Your Treatment Consultation 
Dr. Pamela Kulback offers Skinwave to her patients in Trussville, Alabama, and Panama City Beach! Book your consultation with us today by calling 205-308-7044 or by filling out the form below!
Appointment Request
Request your complimentary Consultation