GET RID OF FROWN LINES, FOREHEAD LINES, AND CROW'S FEET 
Dr. Kulback injects Botox and Dysport into the muscles of the face to block nerve signals to the muscles. This keeps facial muscles from contracting which softens the look of wrinkles. They work especially well for forehead lines, crow's feet and frown lines. It is not as successful in treating wrinkles caused by sun damage or the natural draw of gravity.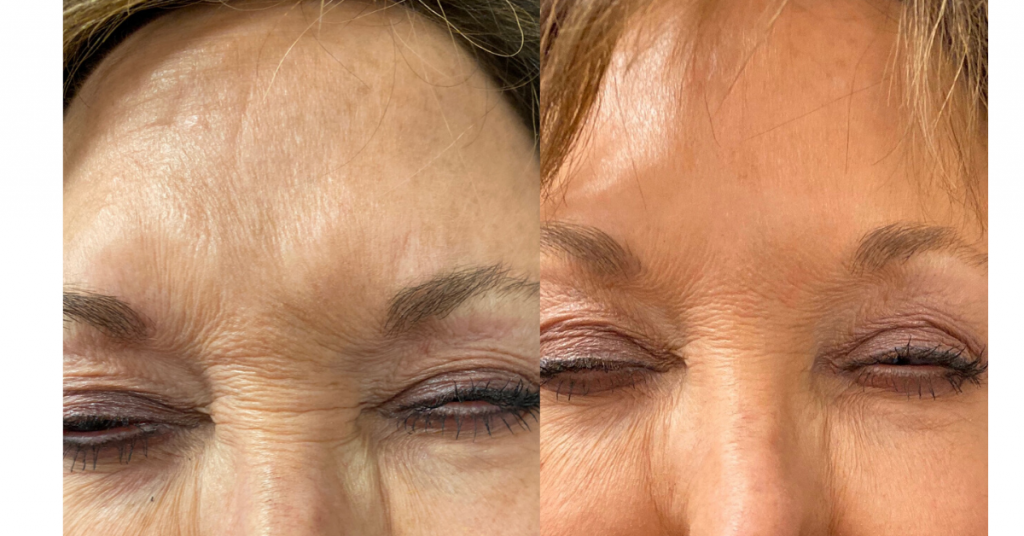 HOW LONG DO NEUROTOXINS LIKE BOTOX AND DYSPORT WORK? 
The average duration of these injectables is 3-4 months.
HOW EXPENSIVE IS BOTOX AND DYSPORT?
The average treatment cost for Botox and Dysport ranges between $300-$400 depending on areas treated, and units needed to achieve the best results. Both are charged per unit. 
The Lunch Hour Wrinkle Remover is quick and virtually painless, allowing you to return to normal activity the same day. Some patients may experience slight bruising at the injection site the next day.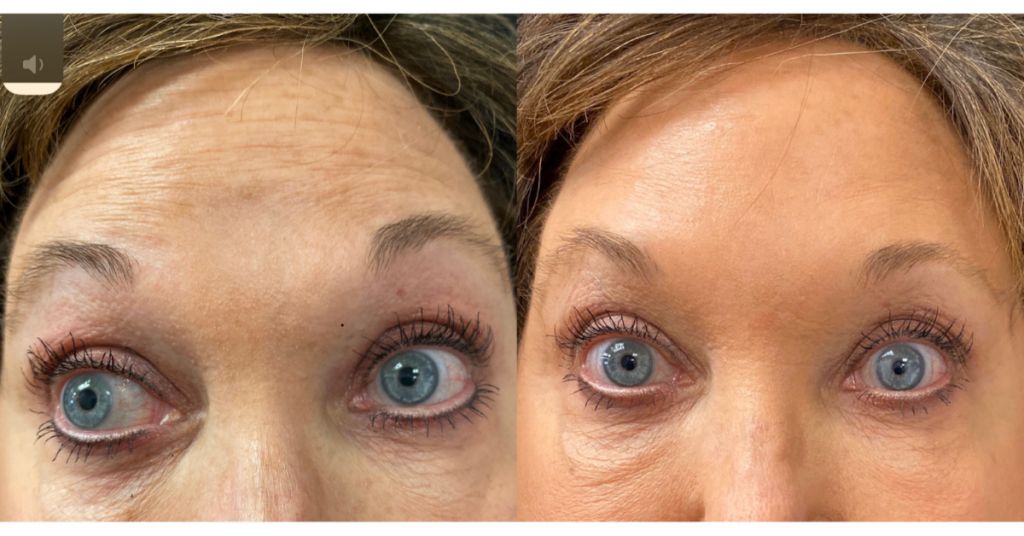 We at K2 Restorative Medicine understand you might be concerned that you'll look unnatural or like you've had "work done" after receiving a Botox or Dysport ("frozen face," "surprised look," "weird eyebrows," "droopy eyelids," etc.). Dr. Kulback takes a conservative approach to help you reach the results you desire. We see all patients back after 2 weeks to assess the results and make any needed adjustments. This helps prevent over-treating and tailors the dose to each patient's needs.
SIGN UP FOR REWARDS at aspirerewards.com to receive instant rebates for Dysport, Restylane, and Sculptra.